Local Celebrities to Cooperate with IRM.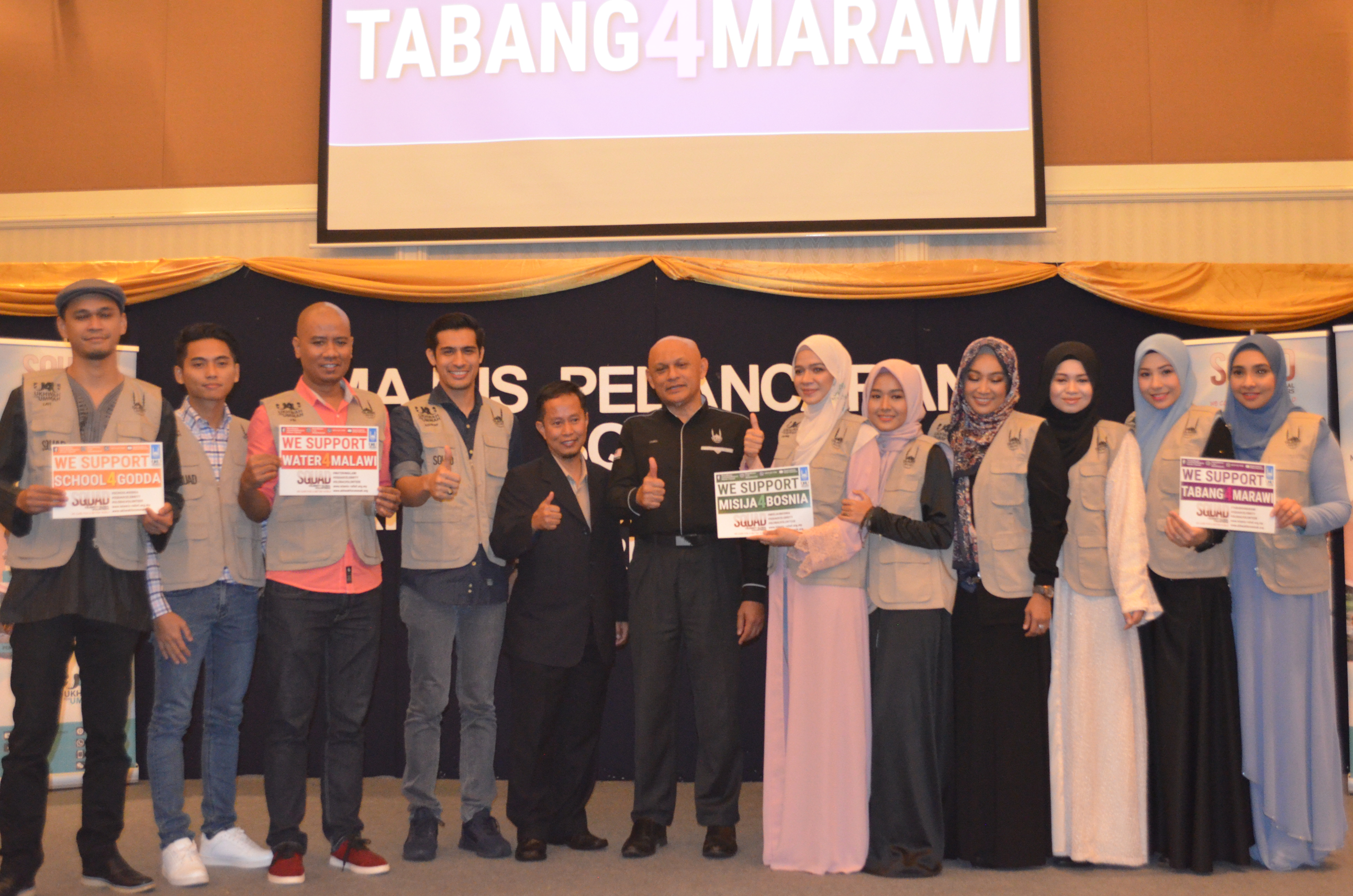 Damansara, 4 APR 2018 – Islamic Relief Malaysia (IRM) and Ukhwah 4 Ummah (U4U) alongside local celebrities will work together in a humanitarian mission namely Squad Celebrity Global Volunteers Project.
The mission deemed to commence on April 18th 2018 aims to accumulate a total amount of funds up to RM2.4 million in order to accomplish development projects in four selected countries, Malawi, Bosnia & Herzegovina, India, and Philippines.
Chief Executive Officer of IRM, Zairulshahfuddin Zainal Abidin said that IRM employs a myriad of different approaches each year in reaching out the community and delivering awareness campaigns pertaining to humanitarian issues occurring across the globe.
"As in line with the vision of IRM in an effort to create a caring world, we will work together with U4U alongside 12 local celebrities in understanding the hardships and difficulties experienced by those beneficiaries in four countries while being able to deliver humanitarian messages back to the community," he said when being interviewed.
Four development projects to be initiated soon are 'School 4 Godda' in India, 'Tabang 4 Marawi' in Philippines, 'Water 4 Malawi' in Malawi, and 'Misija 4 Bosnia' in Bosnia & Herzegovina.
Among the celebrities involved in the mission are Irma Hasmie, Redza Shah, Lufya Omar, Diana Amir, Farah Lee, Ashraf Muslim, Faizal Ismail, Fara Fauzana, Zoey Rahman, Lah Ahmad, Nadia Sabrina, and Dhirar Zainal.
One of the icons, Diana Amir said "I hope that the locals out there will show their full support for the project in drawing more people to offer help."
Besides, Ashraf Muslim who is also a part of the teams keenly believes that through this humanitarian mission, it will help them to improve their developments in the selected countries.
Squad Celebrity Global Volunteers Project is thought to be impactful to a total number of 9,880 beneficiaries.