Islamic Relief Worldwide (IRW) has formed a new board of trustees through the organisation's very first trustee elections, which took place online on 22 August.
Here is the new board's statement in full: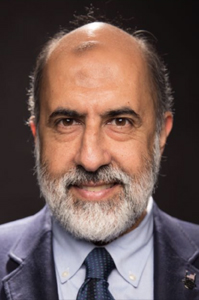 PROFILE
Dr. Ihab Saad is a professor of Civil Engineering and Construction Management. He graduated in 1984 with a degree in Civil Engineering from Cairo University. After practising for nine years, he moved to the United States for further post- graduate studies. He then obtained a Master's degree and PhD from the University of Kentucky.
Dr Saad has taught and consulted in multiple countries over the past 30 years, and seen his work published in engineering and construction management journals. He joined the board of Islamic Relief USA in 2005, and was Chairfrom 2011 to 2014. He stepped down from the board in 2017 and was invited to re-join in 2019.
PROFILE
Lamia El Amri is a Muslim women's rights activist and former elected representative on Stockholm City Council who now works at the Swedish Labour Agency as a Senior Manager. Mrs El Amri joined the board of Islamic Relief Worldwide in 2013, becoming vice-chair in 2015 and chair in 2017 and serving until August 2020 before being elected to continue in Islamic Relief's first trustee elections.
She is also chair of the board for Islamic Relief Sweden.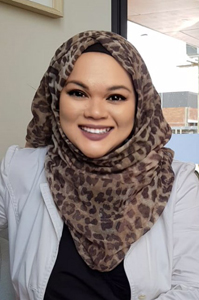 PROFILE
Dr Nora Amath is a sociologist and community developer whose research focuses on multiculturalism, social inclusion, diversity, leadership and community development. She is the author of The Phenomenology of Community Activism and her writings have also appeared in several edited volumes and journals. She is an adjunct Research Fellow at Griffith University and also works at the Islamic Women's Association of Australia (IWAA) as the National Manager of Refugee Settlement and the CAMS Statewide Coordinator.
Dr Amath is chair of the board of Islamic Relief Australia. She has strong connections to the community across a number of areas, including youth, women's and multi-faith groups, and is a member of the Minister's Queensland Multicultural Advisory Council.  In 2006, she received the prestigious award of Australian Muslim Woman of the Year.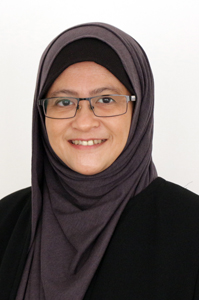 PROFILE
Nurhayati Hassan is a certified coach and a certified financial planner (CFP). She is a HR consultant specialising in talent assessment for corporate talent assessment centres and succession planning programmes. She previously spent her career in investment banking, which included investment research and analysis, and corporate finance-related work. She was also involved in strategic planning, and advising senior management on business planning and performance. 
Ms Nurhayati sits on the board of Islamic Relief Malaysia.She holds an MBA in Management from Golden Gate University, USA, and a degree in Accounting with Computing from the University of Kent at Canterbury, UK. She is a member of the Financial Planning Association of Malaysia and the Malaysian Association of Certified Coaches.