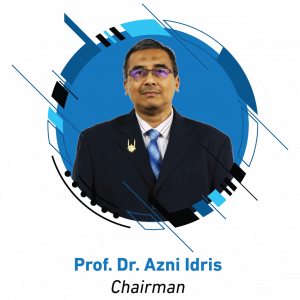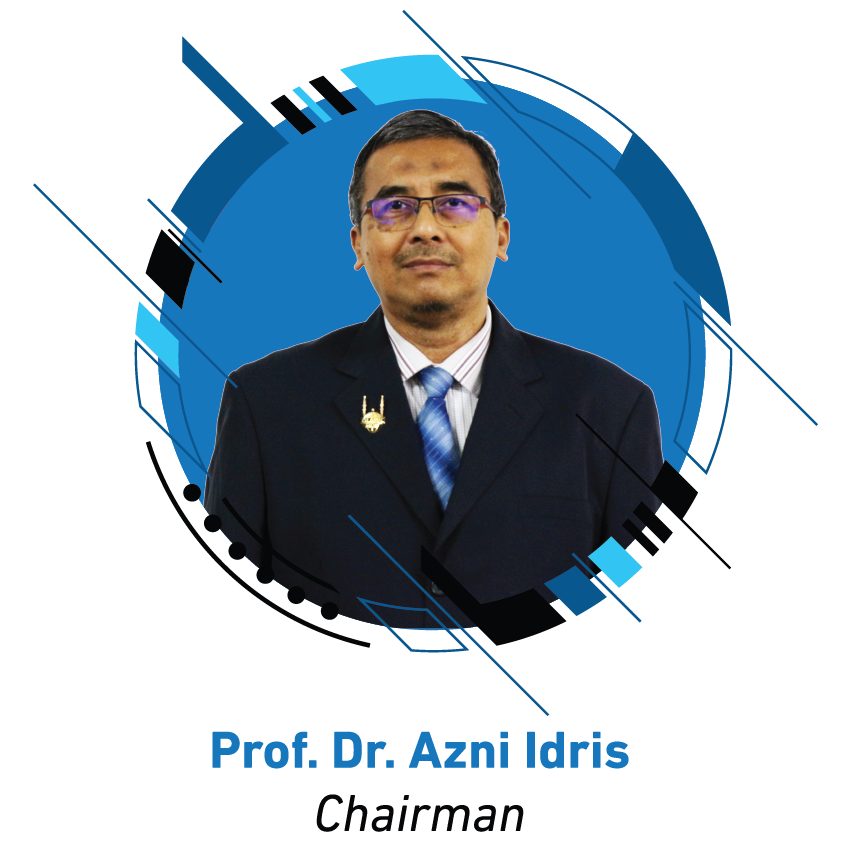 Professor Dr Azni Idris graduated from the University of Birmingham, UK (Chemical Engineering), Leeds (MS Pollution Control) and Newcastle upon Tyne, UK (Environmental Engineering). His academic expertise is in environmental engineering including waste management, and water treatment. He had retired at UPM in 2019, and his last posting was the Leader of Green Technology and Renewable Energy research at Faculty of Engineering, UPM. Prof Azni Idris has more than 33 years experience in enviromental management, and had completed many projects on pollution control.
Prof Azni Idris had several professional affiliations of international status in the area of water and wastewater and had earned many awards. He won the prestigious Anugerah Akademik Negara 2013 conferred by the YAB Prime Minister of Malaysia in 2014. Previously, he was awarded the MWA Outstanding Water Research Award 2002. In terms of publication, he had more than 120 referred journals and 163 publication in proceedings, and 5 books. Prof Azni Idris travelled in many countries with more than 49 overseas conferences.
To his credit, Prof Azni Idris holds several Malaysian Patents for his invention, one had secured a prestigious Gold medal at the INNOVA exhibition in Brussels, in 2008. He has a total of 7 patents to date.
Prof Azni was a founder trustee of Islamic Relief Malaysia since 2005.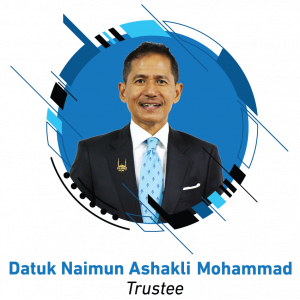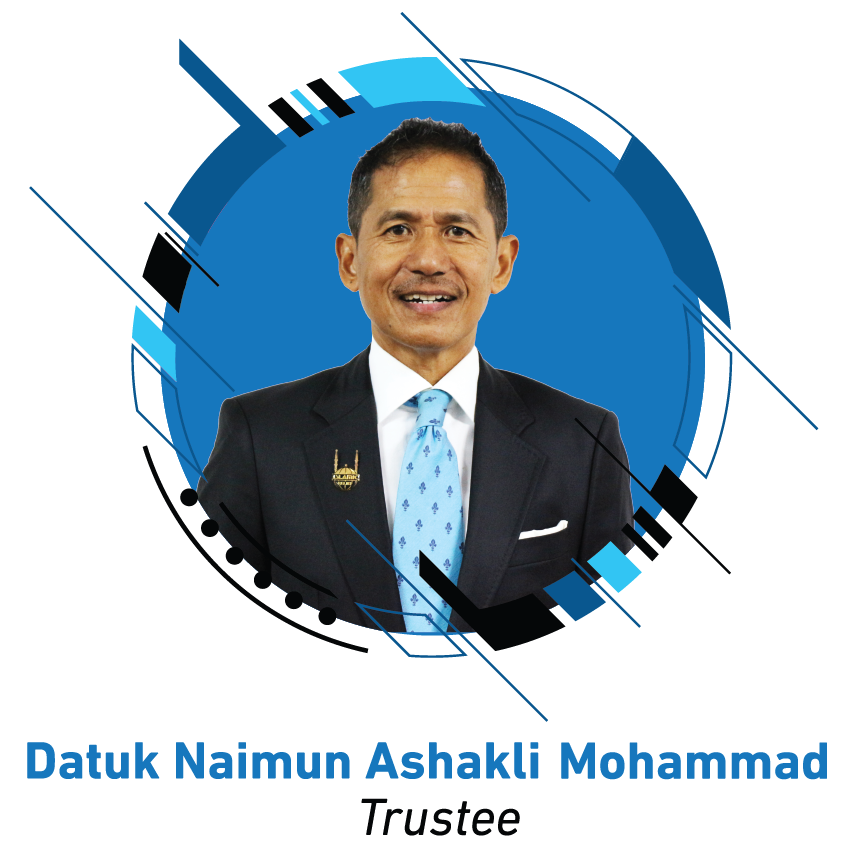 Joined the Malaysian civil service (PTD) on 1st December 1981 after graduation and served the Ministry of Foreign Affairs as career diplomat for 35 years. Posted to several countries namely; New Zealand (1985-1987), Zimbabwe (1192-1994), South Africa (1994-1999) and appointed as Ambassador to Bahrain (2003-2007), Ambassador to Spain (2007-2010) and High Commissioner to Republic of India (2013-2016).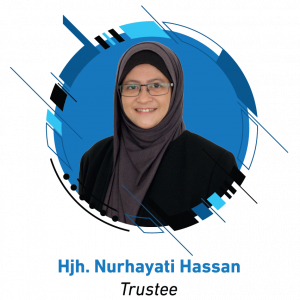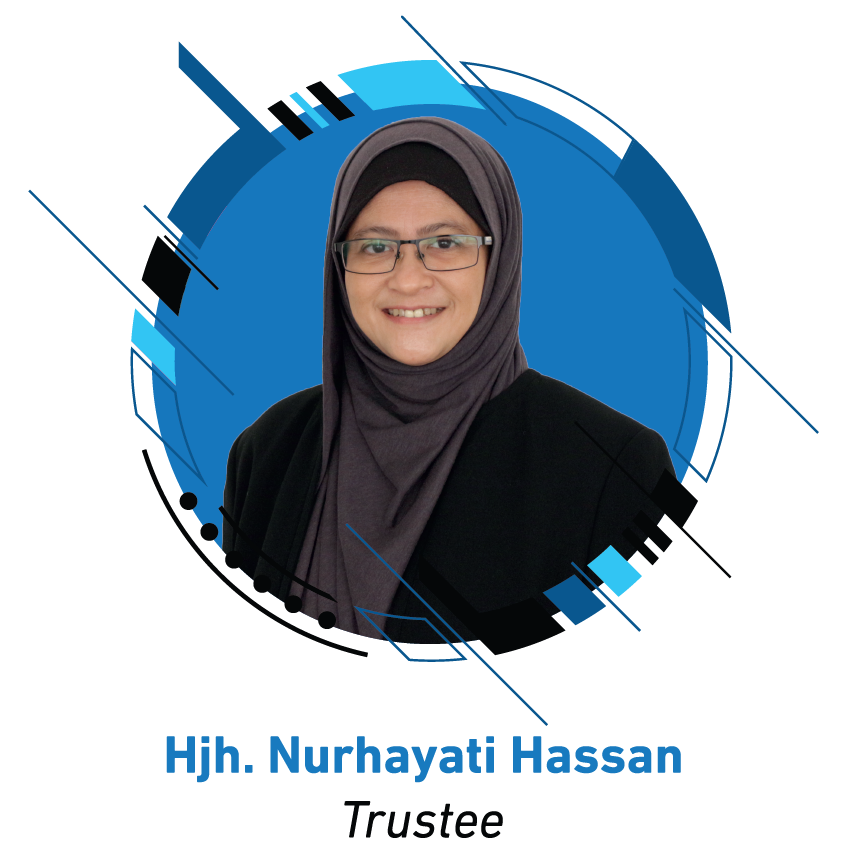 Nurhayati Hassan is a certified coach and a licensed financial adviser and planner. Previously, she was a human resource
consultant specialising in corporate talent assessment and succession planning. She also has a corporate background in investment banking, including research and analysis, corporate finance and strategic planning.
She holds an MBA in Management from Golden Gate University, and a degree in Accounting with Computing from the University of Kent. She is a member of the Financial Planning Association of Malaysia and the Malaysian Association of Certified Coaches.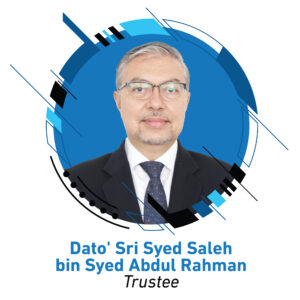 Currently the Executive Director of Hajj and education background as BEng (Tech) in Civil Engineering and Master of Business Administration (University of Wales, United Kingdom). He has spent the last 34 years of his career actively involved in various fields such as Corporate Finance & Services, Fund Management, Business Development, Equity & Property Investments and Hajj Management. He appointed as Board of Director UniMAP for 2018-2021.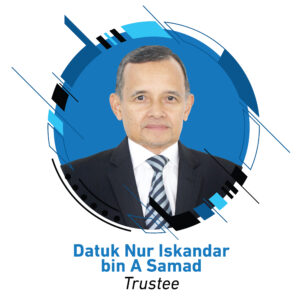 Datuk Nur Iskandar carries with him 41 years of experience in the downstream oil, gas and petrochemical industry; holding many senior leadership positions in PETRONAS (Petroliam Nasional Berhad), Malaysia's national oil company and Malaysia's only Fortune 500 organisation. His main skill sets are project management, business operation of manufacturing facilities and leadership development. Education background as BSc (Hons) Chemical Engineering, University of Leeds, United Kingdom. He also a Member of Industry Advisory Council of Universiti Sains Malaysia and the Board of Director in several Petronas subsidiaries previously.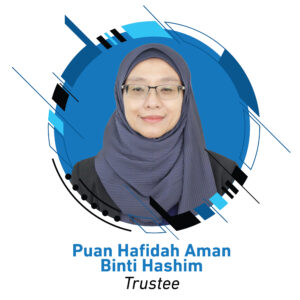 Puan Hafidah graduated with an LL. B (Honours) from the University of Hull, United Kingdom and was admitted to practice in Malaysia in 1995. She chambered at Messrs Riza Leong & Partners and was called to the Malaysian Bar in 1995. Subsequently, she practiced in three other legal firms, before joining as a partner in Skrine where she is currently practicing in the Islamic Banking, Investment, and Capital Market Department. Her key practice areas are banking and finance, capital markets, real estate, and corporate advisory. She is also a Member of the Malaysian Bar Council and the Independent Non-Executive Director of Awanbiru Technology Berhad.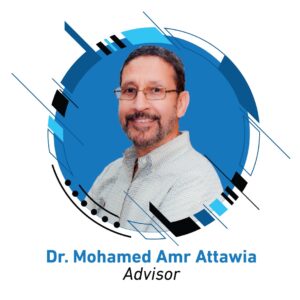 Dr. Mohamed Amr Attawia is from Egypt where he earned his medical degree at Cairo Universiti College of Medicine and his master's degree in biomedical sciences at Northeastern University in Boston. Currently, he serves as a Chief Executive Officer at CuraCell and is an active member of the Muslim Community in the United States (US).
He used to spend two years as a postdoctoral fellow at MIT-Harvard Division of Health Sciences and Technology prior to joining Allegheny University as an Assistant Professor and Deputy Director of the Center of Advanced Biomaterials and Tissue Engineering. Dr. Attawia was later appointed as an Associate Professor in the Department of Chemical Engineering at Drexel University, Pennsylvania, USA.