Yayasan Kebajikan Negara and Islamic Relief Malaysia Continue To Help Asnaf Children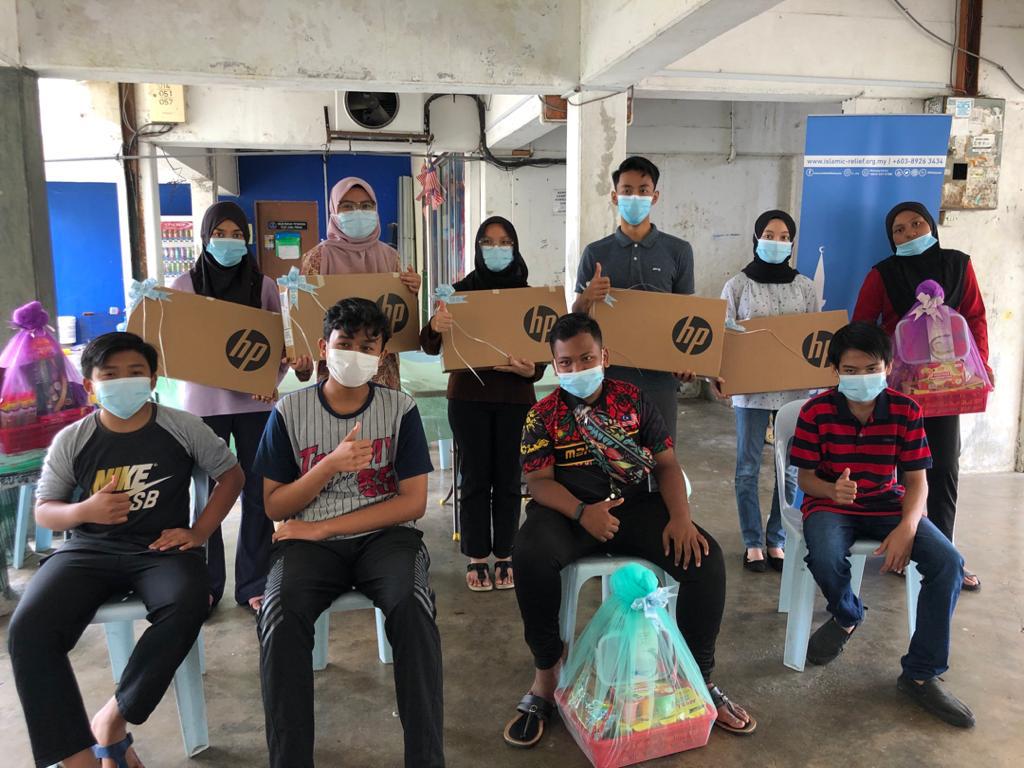 BANGI, 3rd October – Eight candidates of Malaysian Certificate of Education (SPM) who successfully further their studies to university received a laptop meanwhile, other seven excellent students of the Primary School Achievement Test (UPSR), Primary Secondary Assessment (PMR) and SPM received hampers and stationaries sponsored by the National Welfare Foundation (YKN) through the Holistic Education Youth (HEY) project organized by Islamic Relief Malaysia.
In addition, 40 food packs with hygiene kits were also distributed to the students involved in this project as an appreciation for their efforts as well as to help their families which was affected by the Covid-19 pandemic.
All beneficiaries are asnaf and poor children who have participated in HEY program since April 2019.
"The HEY program that we organized has offered free tuition classes to asnaf and poor children in Flat Jubli Perak, Section 4, Bandar Baru Bangi. The aim is to help them improve their education as well as encourage them to be successful person which can help their family in future.
"Alhamdulillah, we have received good feedbacks from students, parents and the teachers who involved in tuition program. Most parents admit that this program has succeeded in giving a good impact to the learning development and their attitude. HEY program are also given the opportunity to students to attend motivational camps, science exploration and worship camps, "said Noor Halimahton Sa'adiah Talib, Program Specialist of Programme Division of Islamic Relief Malaysia.
This program which implement almost 10 months were officially ends by the end of the handover gift during ceremony.
Islamic Relief Malaysia always hopes in future, there are more organizations will come forward to collaborate on this kind of program to empower the local community.