What is life like for aid workers in Syria?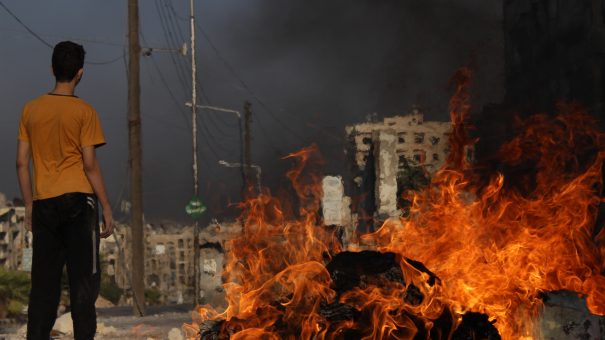 An Islamic Relief worker describes the difficulties on the ground.
After an air strike hit a convoy of relief trucks near Aleppo this week Islamic Relief's field coordinator, Yousef Abdollah, has been speaking with the BBC's World Service.
The only person speaking from Syria, Abdollah joined other NGOs for a panel discussion on the programme BBC World Have Your Say.
He spoke about what it is like to be an aid worker within Syria and the challenges around planning, access and safety. He also spoke about working with local authorities on the ground.
Describing the situation for civilians in Aleppo, he said: "There are almost 400,000 civilians stuck inside the city without any basic infrastructure – no food, no electricity, no water, no communication.
"There is frustration amongst the civilians due to aid being unable to be delivered."
You can listen to the programme here.
Audio Player
Following the incident on Monday, which killed at least one aid worker and around 20 civilians, the United Nations suspended aid convoys across Syria.
Just a day later a second incident saw Islamic Relief's partner the Union of Medical Care and Relief Organizations (UOSSM) hit, with five medical workers killed.
Islamic Relief's planned shipment of food parcels in Aleppo has been suspended and our team in Syria has increased security precautions following the end of the ceasefire.