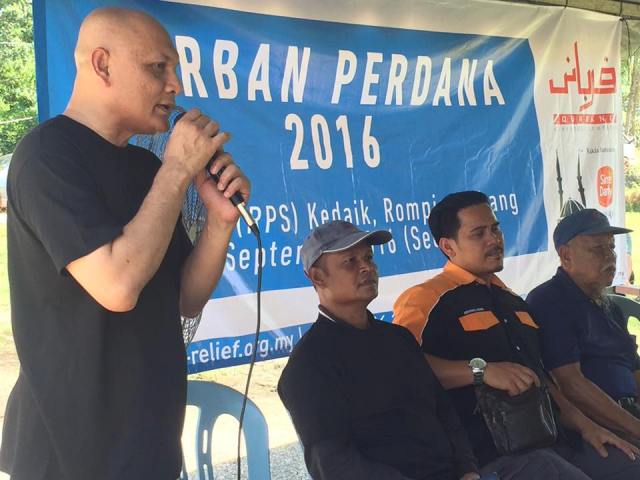 ROMPIN, Sept. 13th 2016 – An aboriginal people from Kampung Rancangan Pengumpulan Semula (RPS) Kedaik were celebrated in Qurban Perdana Program organised by Islamic Relief Malaysia (IRM).
The three cows sponsored by Sime Darby Foundation (YSD) were slaughtered in this program while the other three cows were slaughtered at Rumah Anak Yatim Miskin Yayasan Annur Maisarah, Chemor, Perak.
A total of 200 beneficiaries from poor and destitute including orphans, senior citizens, chronic illness patients, disabled, single mothers and others were also receiving food packs with Qurbani meats.
Other than slaughtering, the programme was also featuring activities including takbir and light talks by invited speakers, Ustaz Asyraf, psychosocial sessions with the Orang Asli community children as well as cutting, skinning and weighting the Qurban meats.
For this 'Qurbani Across Borders 2016' campaign, IRM has helped the beneficiaries in 28 countries including Palestine, Syria and Malaysia.