Community Development Programme in Tumpat Islands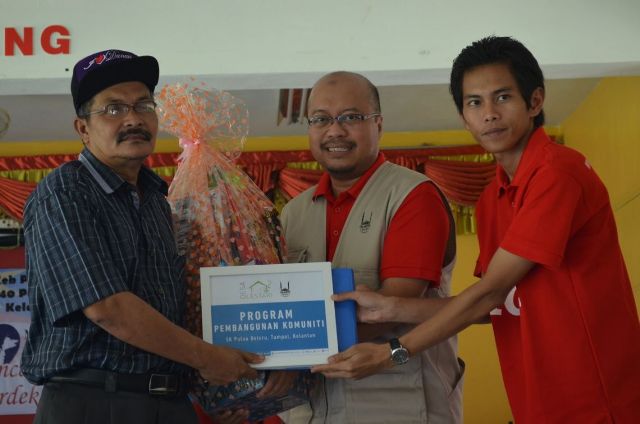 TUMPAT, Sept. 24th 2016 – A Community Development Program was successfully organized at Sekolah Kebangsaan Pulau Beluru, Palekbang which IRM team managed to deliver basic food packs to 550 families from Beluru Island and other islands as a preparation for the flood.
The Program began with a talk session on "The Importance of Religious Education at Home" by Tuan Hj. Hisham bin Shaari, an invited speaker from the Tumpat District Education Office. Then, followed by a brief speech from En. Kamarul Halim Sakrani, Head of Relief & Program and the program ended with the food pack distribution.
With a concept of "Touch & Stay", IRM plans to provide a sustainable assistance for the community in the future. After the program finished, we visited the neighbouring islands such as the Seratus Island, Che Soh Island, Tongkang Island, Pantai Suri Island, Sri Tanjung Island and Haji Nik Mat Bridge.
Besides, we visited the evacuation center for fire victims which is operated by Bilik Gerakan Kecemasan (BGK) IRM in Rantau Panjang. There was a sharing session about the recent fire tragedy occurred in early September, which recorded a total of 15 families had 'lost everything'.