Urgent need for health and sanitation support in Aleppo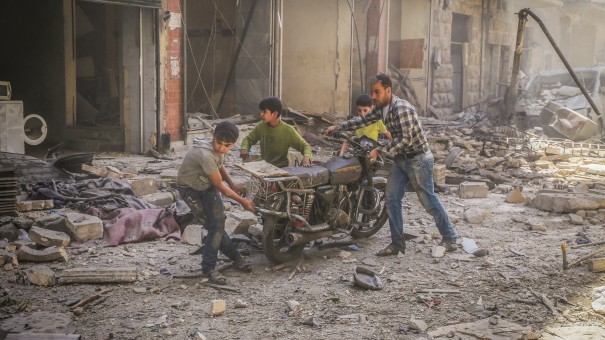 Fears for Syria's most densely populated city as infrastructure crumbles
Medical supplies and food support are urgently needed in Aleppo following an increase in attacks over the last two weeks.
The city's infrastructure has already suffered significant damage including to the main water supply, leaving civilians relying on bottled water.
The increase in attacks over the last two weeks has killed at least 100 children, women and men (according to the Department of Health in Aleppo), leaving between 400 and 1,000 more injured.
Homes, schools, hospitals and basic city infrastructure including markets, warehouses for medical supplies and water purification centres have been destroyed.
There is also a shortage of fuel to power hospital generators and community bakeries.
More than half of Syria's 22m population have left their homes and in Aleppo's Azaz sub-district newly displaced people are suffering a gap of 1,143 toilets and 2,680 showers.
Concerns are growing that the lack of facilities will leave people at risk of exposure to diseases.
Electricity in eastern Aleppo is typically available for four hours per day and people depend on generators for their electricity supply.
Fuel is also needed for generators to operate water pumps.
Islamic Relief staff have managed to deliver another truckload of medical items to Aleppo, despite the route into the city being under attack.
The team has also managed to deliver another shipment of 2,400 food parcels and 1,000 hygiene kits.
Next week they plan to distribute bottled water along with more food parcels and emergency medicines.
Islamic Relief has been providing essential humanitarian assistance in Aleppo since 2012.