Islamic Relief's commitments at the World Humanitarian Summit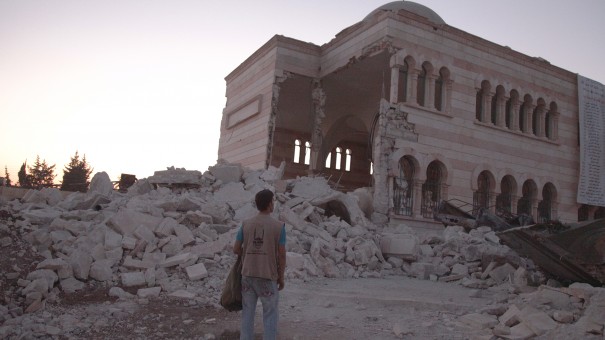 At the World Humanitarian Summit on May 23-24 we have a team of delegates speaking out about the issues that matter to the people we work with across the world.
Using the summit's five "core responsibilities", we've set out what we want to see change and why.
These are the commitments we are making to improve humanitarian work and create a #BetterWorld:
Core responsibility one: Political leadership to prevent and end conflicts
Islamic Relief commits to strengthening cross organisational frameworks on conflict and risk analysis, and will continue to invest in staff capacity for conflict sensitivity, ensuring a minimum of 15% of any conflict transformation programming goes towards supporting inclusive resilience to conflict, including the participation of women.
Core responsibility two: Uphold the norms that safeguard humanity
We are calling on States to do more to protect humanitarian corridors and ensure the safety of local and international staff, and Islamic Relief commits to support this by engaging constructively in intergovernmental processes to enhance the implementation and robust monitoring of International Humanitarian Law, in conformity with Resolution 2 of the 32nd International Conference of the Red Cross and Red Crescent in 2015.

Islamic Relief commits to continue to actively promote humanitarian principles in our programmes; building a common humanitarian discourse between religious and secular values and practice.

Over the next five years, Islamic Relief will roll out training on International Humanitarian Law with supporting Islamic theological teachings to our staff. We will also seek to roll out such capacity building to local civil society partners within 10 countries where we have committed to build civil society capacity for disaster preparedness and resilience.
Core responsibility three: Leave no one behind
Islamic Relief is a 'Call to Action' partner – in the next five years we are committed to transforming the way gender based violence is addressed in all our humanitarian programmes. Our goal is to develop faith literacy to promote women's and girl's participation, leadership and empowerment in humanitarian settings.

Islamic Relief commits to strengthening inclusive approaches to programming by improving organisational capacity to meet the needs of all women, men, girls and boys of different ages and abilities through the introduction of mandatory training in the induction of all new programme staff.

In line with our commitments under the Inclusion Charter, Islamic Relief commits to collect and to utilise data (fully disaggregated by sex, age and disability) for different population groups where possible in all humanitarian responses over the next five years.

In the next five years, Islamic Relief will continue to ensure the drive to meet minimum standards in relation to child protection/safeguarding, gender, age and disability inclusion in all programming with particular focus on humanitarian action.
Core responsibility four: Change people's lives – from delivering aid to ending need
Islamic Relief commits to improving our inclusion of faith leaders and institutions within disaster risk reduction and response planning and delivery. Islamic Relief will actively engage faith leaders and institutions in all its humanitarian response operations.

Islamic relief is committed to the development of a best practice guide for inclusion of faith and faith representatives in psycho-social provision when serving communities of a particular faith by 2017.

Islamic Relief remains committed to complementing the efforts of national disaster coordination bodies in countries where IR has operations, taking part in ongoing joint preparedness planning to strengthen resilience from community to national level.

Islamic Relief is committed to utilising approaches that integrate faith institutions, values and expertise in climate change adaptation and food security at community level, influencing disaster risk reduction (DRR) planning of relevant national governments in at least three of the countries where we work that are worst affected by climate change.

Islamic Relief is committed to promoting and disseminating the Islamic Declaration on Climate Change in at least 10 Muslim-majority countries by 2021.

In addition to its work on the Islamic responsibility to tackling climate change, Islamic Relief will support at least four additional joint declarations in support of gender justice and inclusivity, tackling poverty and inequality, and promoting sustainable economic growth by 2021.

Islamic Relief commits to ensuring it is accountable to communities and people affected by crisis. In this regard we are committed to the 'Core Humanitarian Standard on Quality and Accountability'. We will identify best practice and learning, and ensure continuous improvement. Islamic Relief staff and local partners' capabilities will be built accordingly.

Islamic Relief shares the view that changes are required within the humanitarian system, and our own organisation, so that southern-based national actors can play an increased and more prominent role in humanitarian response. We have therefore endorsed and committed to the 'Charter for Change' which commits us to review and adapt our way of working to ensure that we increase direct funding to local partner NGOs, increase transparency, and ensure that we support – not undermine – local capacity through our interventions.
Core responsibility five: Invest in humanity
Islamic Relief commits to encouraging the use of Islamic social finance for humanitarian funding, particularly through sensitising Muslims and governments of Muslim-majority countries to its application for this purpose, but also through expanding its own Islamic endowment (waqf) and Zakat programmes.

Islamic Relief commits to continue building our internal capacity to carry out cash-based programming. As part of this commitment, by 2018, we expect to: ensure that all of our cash-based programming will be in line with sectoral good practice, and increase the proportion of cash-based interventions within our humanitarian programming by 10%.

Islamic Relief commits to support the UN in its intention, stated in the Secretary General's Report, to ensure that counter-terrorism or counter-insurgency measures do not inhibit humanitarian action or prevent funding for humanitarian operations. We will also support calls to provide for necessary exemptions to allow humanitarian organisations to engage in dialogue and coordinate with all parties to armed conflict in order to reach those in need and alleviate suffering.

Islamic Relief will continue its efforts to work with the banking sector, financial institutions, regulators and other key stakeholders to ensure full cross-stakeholder engagement on the myriad of issues related to counter-terrorism financing that impede the delivery of aid.

Islamic Relief commits to engage, wherever possible, with efforts to support non-governmental organisations (NGOs) and community-based organisations (CBOs) to better understand how to adhere to current legislation and due diligence requirements – including understanding application for special exemptions where these exist.