Islamic Relief wins Leadership Award at the 3G Awards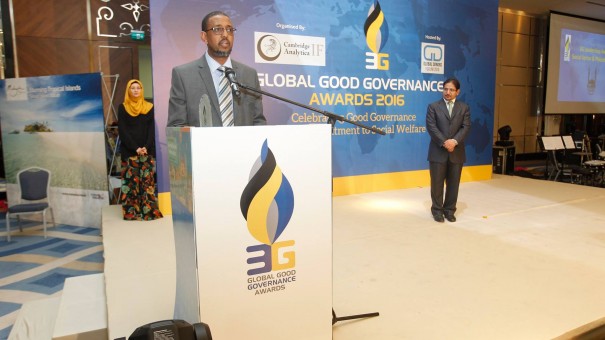 Naser Haghamed accepts the Leadership Award for Social Sector & Philanthropy on behalf of the Islamic Relief family.
Naser said: "I am honoured and delighted to receive this award on behalf of Islamic Relief. However, I would like to dedicate this to the children of Syria."
Global Good Governance Awards, popularly known as '3G Awards,' are presented to governments, corporates and non-governmental organisations (NGOs) for excellence in transparency, good governance and social responsibility. The award was presented by Cambridge-IFA at a ceremony that took place in Istanbul on Friday 27 May.
"This award honours excellence in the development of society through exceptional generosity and long-term commitment of time, expertise and financial or organisational support." – Cambridge-IFA
Naser's acceptance speech: