Talks on "Tangisan di Syria " pull attentions media partner.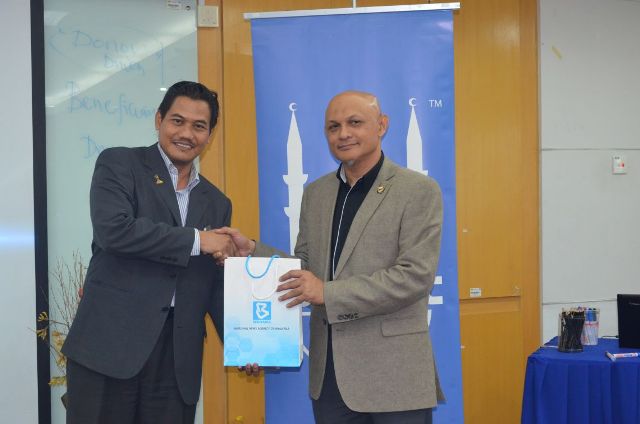 Wisma BERNAMA, 24 Nov. 2016– A total of 40 media partners from Malaysian National News Organization (BERNAMA) today was been exposed to the humanitarian issues that hit Syria. "Tangisan di Syria" presented by the Country Director of Islamic Relief Malaysia, Tuan Haji Zairulshahfuddin Zainal Abidin successfully had evoked the senses of humanity of those who attended the briefing.
Among the issues that have been peeled up was regarding the operations and extended assistance by Islamic Relief in the conflicts region of Syria, and the sharing moment of experiences by Tuan Haji Zairulshahfuddin and his IRM teams in serving high risk humanitarian work.
Additionally, IRM also opens up a charity booth which offerings exclusive IRM products such as t-shirts, prayer mats, pen pointer, qiblat pointer, notebook etc. for the donations purposes. BERNAMA staffs were also introduced with the Waqf Al-Quran Braille and auto-debit to enable them to make fixed donations.
A collaboration between IRM and BERNAMA was bounded since 3 years ago through the segment of Generasi Prihatin (Gen-P) airing in BERNAMA Radio every Wednesday at 8.30-9.00am. Through these segments, staffs or volunteers of IRM were given the opportunity to introduce humanitarian work as well as sharing the experiences with the IRM staffs from all over the world.