Humanitarians hone skills with disaster simulation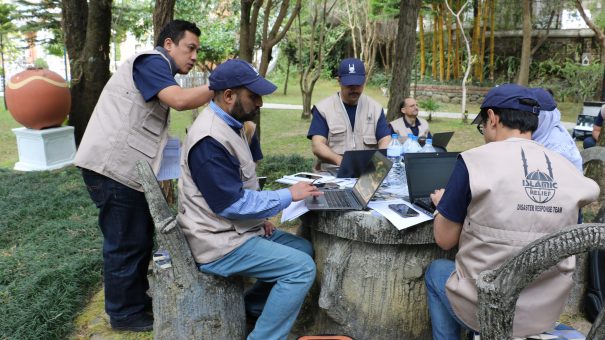 To be first on the scene after a disaster strikes, Islamic Relief operates a surge roster with staff ready to leave at a moment's notice.
A rotation of 40 team members ensures a year-round rapid response, reaching communities affected by floods, earthquakes and cyclones within 72 hours of disaster striking.
To build capacity, team members from various countries have gathered together for a series of training sessions and a disaster simulation.
Mohammed Afsar, interim head of Islamic Relief's Humanitarian Department, said: "Roles were assigned and individuals were instructed where and when they were being deployed.
"From the moment the simulation began they had to work quickly, making high-pressure decisions just as they would in a real disaster response situation.
"It was a valuable opportunity for surge roster members to work together, forming an understanding of their own roles and an appreciation of each other's."
The simulation in Kathmandu saw Islamic Relief responders from Pakistan, India, Nepal, Myanmar, Indonesia and the UK split into two teams – one tackling tasks from the country office and the other from the field.
Decision-making skills were put to the test as the teams faced a series of high-pressure challenges, dealing with hostile officials, restricted by curfews and pitching tents in the cold and dark.
The training programme also included modules in stress management and wellbeing, working with others, culture and diversity, and media and communications.
See the stories of our humanitarian heroes here.