World AIDS Day: Islamic Relief unites with UNAIDS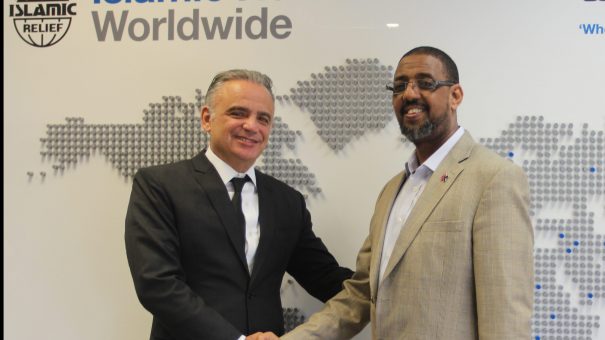 In the run up to World AIDS Day on December 1 Islamic Relief Worldwide CEO Naser Haghamed met with the deputy director of UNAIDS, Dr Luiz Loures.
Within a wide ranging discussion, Naser and Dr Loures talked about social inclusion around HIV and looked forward to the future with both organisations reengaging with a focus on gender justice and HIV prevention across Islamic Relief's different areas of work.
A commitment was also made to ensure the Islamic Relief global family incorporates inclusive programming where HIV is not forgotten.
Naser said: "The fight against HIV has seen many advances in recent years. The coverage of anti-retroviral drugs has increased, leading to a large number of people with HIV living dignified and full lives.
"Despite these amazing achievements there are still more challenges to overcome and as an international humanitarian organisation we are pushing for inclusive programming with a recognition of HIV prevention to ensure that no one is left behind.
"I am looking forward to working with UNAIDS, and using my voice and position to ensure that HIV is not lost in conversations for humanitarian action"
Islamic Relief's engagement with UNAIDS started in 2007 with an Islamic Relief initiative which engaged many Muslim NGOs, faith institutions, civil society bodies and academics on approaches to HIV.