Wonderful Night Inspires Others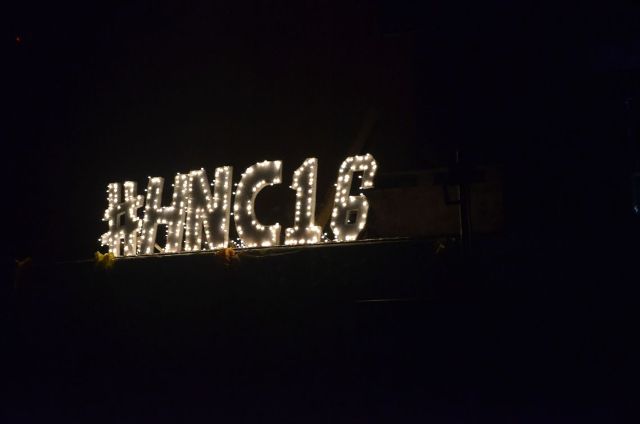 GOMBAK, November 13th, 2016 – Islamic Relief Malaysia (IRM) is always inspired to create a caring community; where each individual fulfil their social responsibility, and be empathy towards the suffering of the less fortunate regardless of race, religion or gender, also celebrating 32nd IIUM Convocation Ceremony. This year, in conjunction with CONVOCATION FESTIVAL 2016 (CONVEST'16), IRM with all its heart organised an event, "Humanity Night" with its motto, "Giving Hope for Tomorrow" in collaboration with Projek Buku Jalanan Chow Kit (PBJCK). This program was held at the Cultural Activities Center IIUM Gombak Campus from 8:00 pm to 10:45 pm. It was open to all students of IIUM and the public.
The objective of this event is to raise funds through ticket sales and will then be donated to PBJCK. PBJCK is an organisation that engages with the urban needy and the poor which are located in a small part of Kuala Lumpur city known as Chow Kit. They believe in education, especially in nurturing the education of the young minds of the children from urban poor families.
The uniqueness of this event is, it intends to raise awareness of people about the glaring social injustice towards the people of Chow Kit. This awareness hopefully will let people have the courage to step forward to lend a hand and to be an agent of change. This event is solely driven by students of IIUM who are passionate in volunteerism and charity work, led by their program director, 'Ammar Bin Khalil.
The highlighted events for the night are poetry recitations by the children of Chow Kit and Fynn Jamal, keynote speeches by Cikgu Rahayu, co-founder of PBJCK and Syed Azmi. There were also singing performances from Caliph Buskers, Mark Adam and Encik Mimpi, and lastly, a musical theatre from Notorious Production House, 'Cross Roads'.
Quotes' hopes attributable to Cikgu Rahayu:
"We hope that the children will be able to be the role model themselves towards other children of urban poor families and be symbols of hope and possibility, of never giving up. We believe that one day soon, the children of Chow Kit will be able to declare their Chow Kit status proudly.", said Cikgu Rahayu, the co-founder of Projek Buku Jalanan Chow Kit.
Humanity Night 2016 believes that the only way to change the social mobility of these invisible children is through education. Education should not be a luxury for the people, but it should be a basic need which we should provide for everyone. If the authorities fail to cater to these needs, as good citizens we should take change and help be the change that we want to see. Let education be the beacon of hope for these underprivileged children.
Credit: IIUM CONVOCATION FIESTA (CONVEST'16)