Programme #freemarket NAFAS (Nokwi Amek Free Amek Sajo) at Rantau Panjang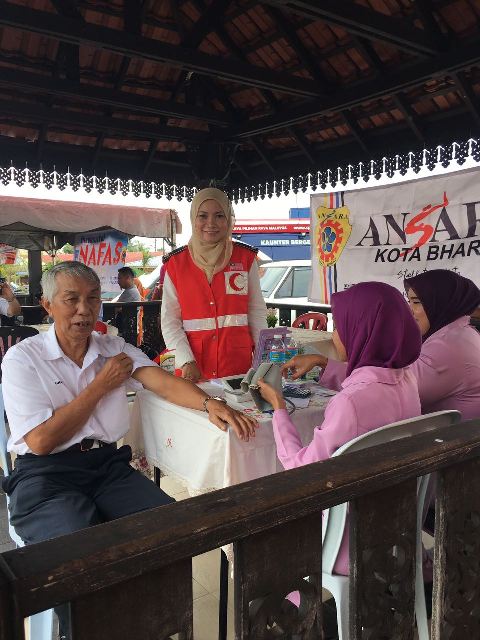 Rantau Panjang,Oct. 29th 2016 – The Program of #freemarket NAFAS (Nokwi Amek Free Amek Sajo) was organised by multiple organisers which were; ANSARA Kota Bharu, Bilik Gerakan Kecemasan (BGK) Islamic Relief Malaysia (IRM) and a local mosque Committee. This programme was held at the Masjid Jubli Perak Sultan Ismail Petra, Rantau Panjang, Kelantan.
The program were aims to train local youths, especially university students to actively participate in volunteering activities. Apart from that, these program were also carried out as an initiative to collect donations such as clothing, food, furniture, pillows, mattresses, medicine and others to be distributed to those less fortunate around the Rantau Panjang as preparation for flood season.
A total of 200 asnaf including 40 orphans and persons with disabilities (PWDs) from Pertubuhan Insan Istimewa Kelantan (Insani) were presented on that day to choose items they needs. Aside from that, The participatants also undergo medical check ups and blood donations handled by medical staffs from Hospital Pasir Mas.
Moreover the ANSARA KB and IRM also provides transportation to the program for the asnafs, so that they can accepts the donations from the contributer in the form of foods and daily groceries.
The program also received supports from ANSARA KB, Student Proponent, AJK mosque, Hospital Pasir Mas, primary Clinics, MRSM Pasir Tumboh and volunteers from the UMP.