Humanitarian Forum "Awak Kat Mana?" At Putrajaya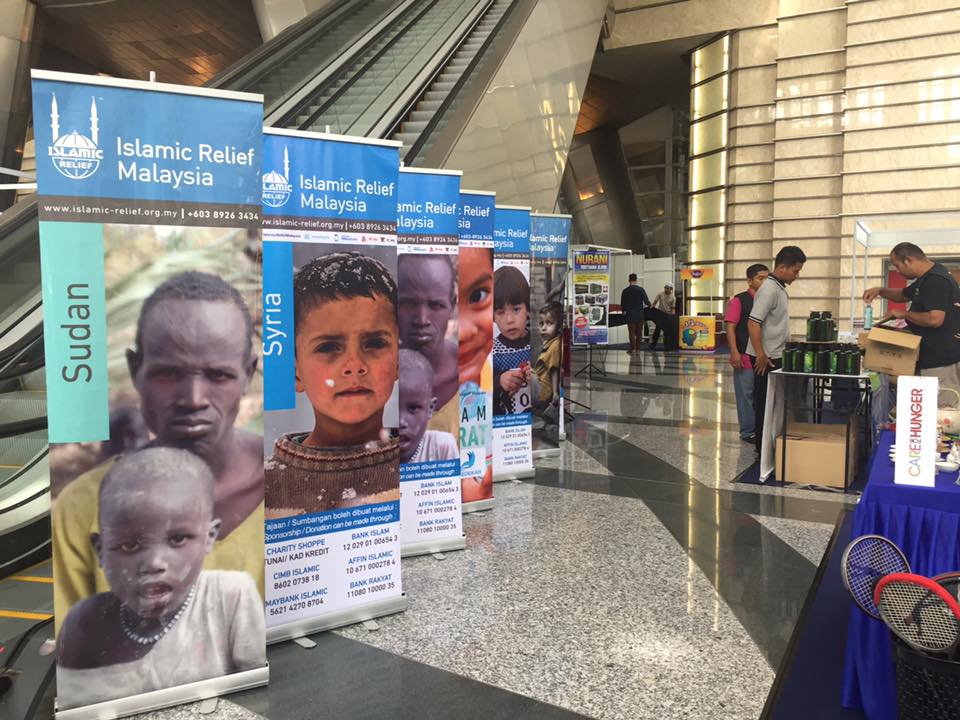 Putrajaya, Oct. 29th 2016- Humanitarian Forum entitled "Awak Kat Mana?" was organized by Islamic Relief Malaysia (IRM) taken place at Dewan Cempaka Sari Precint 3, Putrajaya. This Forum was tagged along with Pesta Lelong Buku organized by the Synergy Ilmu and Perbadanan Putrajaya beginning from 21 to 30 October 2016.
This humanitarian forum involving TV personality such as Ustaz Ashraf Suarin, Farah Adeeba, Ustaz Shahrul Faizie and Dr Aizan Sofia. Before the forum begin, viewers are presented with the recitation of humanity poetry by brother Muhammad Aniq.
It is the last highlights for IRM during the 10-day opening counters exhibitions at Pesta Lelong Buku.
Hopefully that through this forum, the community would benefited and spreading the Rahmah to the poor and needy peoples.