"A day feels like a year": Fatima faces dire conditions in Ali camp in northern Syria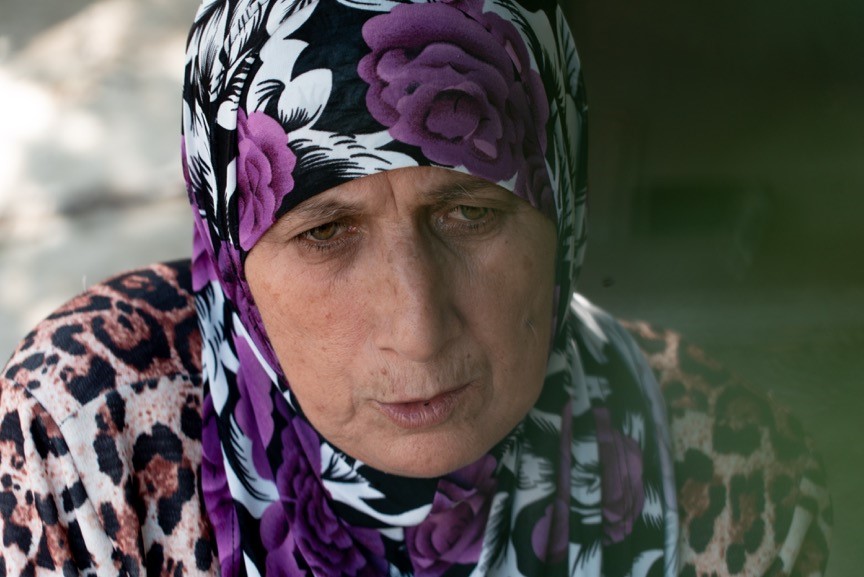 Fatima lives with her children in Ali camp, in northern Syria. She lost everything when her village was bombed during the airstrikes. Fleeing to a nearby olive grove, the family hid, surviving by lying down on the ground.
"Our big, beautiful house was turned into rubble," she recalls. "We heard the planes coming. Even now, when we are having breakfast, we sometimes hear the planes go over and we have to leave everything behind and flee to the farmland."
The hardships of the camps
The family find life in the camp extremely difficult. There are very few resources available and there has been a drop in the amount of humanitarian aid available in the area. Winter makes everything worse: without sufficient shelter or enough bedding, the family has little comfort as they battle the harsh weather.
"We used to live in comfort and happiness, but now we live in misery. A day feels like a year because of the hardships we encounter on a daily basis."
The devastation of winter
Fatima recalls a night from last year, when it snowed heavily and high winds destroyed many of the tents. Her husband stayed up to protect the tent, but it unfortunately collapsed, meaning the family had to move to another tent.
"Our clothes and beds were very wet and my children caught a cold. I will never forget it."
Winter in Syria can be a very dangerous time, and life in Ali camp, which sits at the foot of a mountain, is especially hazardous.
"Stones fall from the mountains during bad weather. It isn't possible to hear the stones coming, so when it happens, it is very frightening. Once, the stones hit our tent, but by the grace of God, we woke up in time to flee to our relatives in another camp. We ran through heavy rain and complete darkness, as at the time, there was no electricity outside of the camp. I will never forget the horror of that night."
"We hope that at least here, our conditions will be better than anywhere else."
The weather and the landslides cause families to flee the camp often, but there is nowhere else for them to go. Fatima tells us, "All of the camps are equal in their suffering. We hope that at least here, our conditions will be better than anywhere else."
Fatima has now lost her parents and her husband, and raises her children alone. She does all she can to meet their needs but it is very difficult due to the deep poverty in which they live, and the camp's remote location. She fears for her children when they are sick because medication is expensive and they are not able to travel to the hospital.
"The hospitals are far away and we do not have any means to reach them. My children and grandchildren get sick often, but we cannot go to the hospital. Sometimes we try to wait for passing cars to take us there. In addition to this, medication is very expensive. I need it, but I can't afford any. I rely on good people to buy it for me, as it is very important that I take it."
Greater challenges due to Covid-19
The coronavirus pandemic has brought new challenges to the family, placing them in increased danger. Living seven to a tent, it is impossible for families like Fatima's to practice social distancing, which means the risk of infection runs high.
"My grandchildren sometimes attend school and are taking precautions, such as wearing masks and cleaning their hands, because of the pandemic. We are all very worried about coronavirus. I take care of my children and grandchildren and do everything I can to keep them safe."
In northern Syria Islamic Relief has been providing winter assistance to families such as Fatima's. This includes warm clothing for children, plastic sheets for tents, blankets, and mattresses as well as fuel for heating. In addition families receive food parcels, hygiene kits and qurbani meat, so they can eat nutritious meals and practice good hygiene to better protect themselves from disease, including Covid-19.
"Food parcels make all the difference to our conditions here. These parcels, with their nutritional content, help us to prepare food for our families."
Deep inside Syria, Islamic Relief has been providing food and freshly baked bread, reaching over 770,000 people in 2020 alone. With your help, we will continue to be a lifeline for those still suffering after a decade of crisis: please donate to our Syria appeal.