Language is Not A Barrier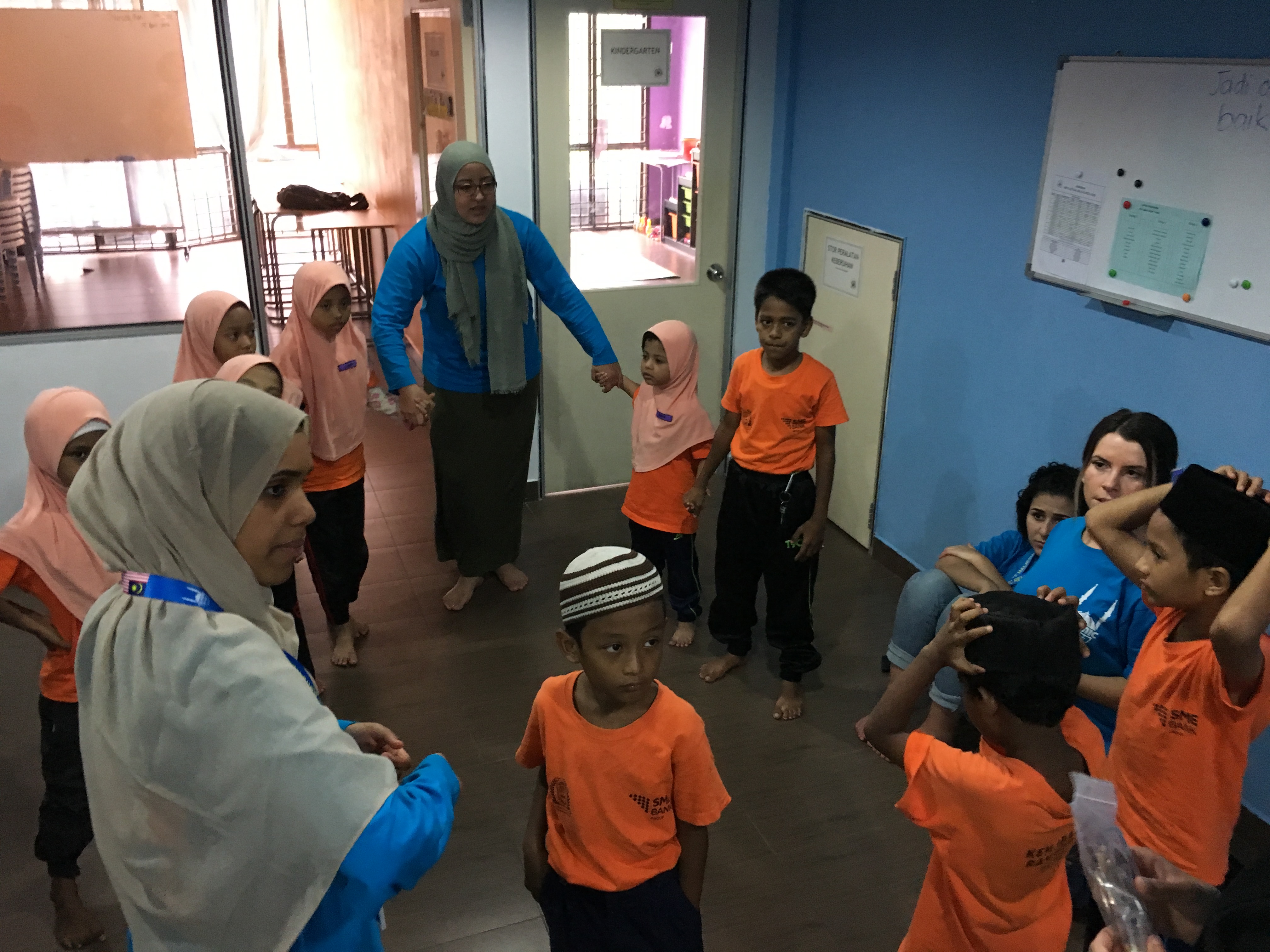 Kajang, 24 Apr 2018 – Volunteers for Islamic Relief Canada (IR Canada) alongside students at Rohingya Intellectual, Skills, & Excellence (RISE) proves that language is not a barrier in an effort to gain new knowledge.
Even though the session with the kids is conducted using English as a communication tool, the kids are still persistent to explore new things.
One of the volunteers, Fatima Mulla, believes that these kids are actually able to comprehend every message delivered if the method used is simple for them to understand.
She also said, "The kids need an interactive learning method that is fun to make them feel interested in studies."
Besides, the interaction with Rohingyan children is also another proactive move in cultivating self-development between volunteers and beneficiaries.
For information, the second phase of this humanitarian programme will continue until 29th of April.