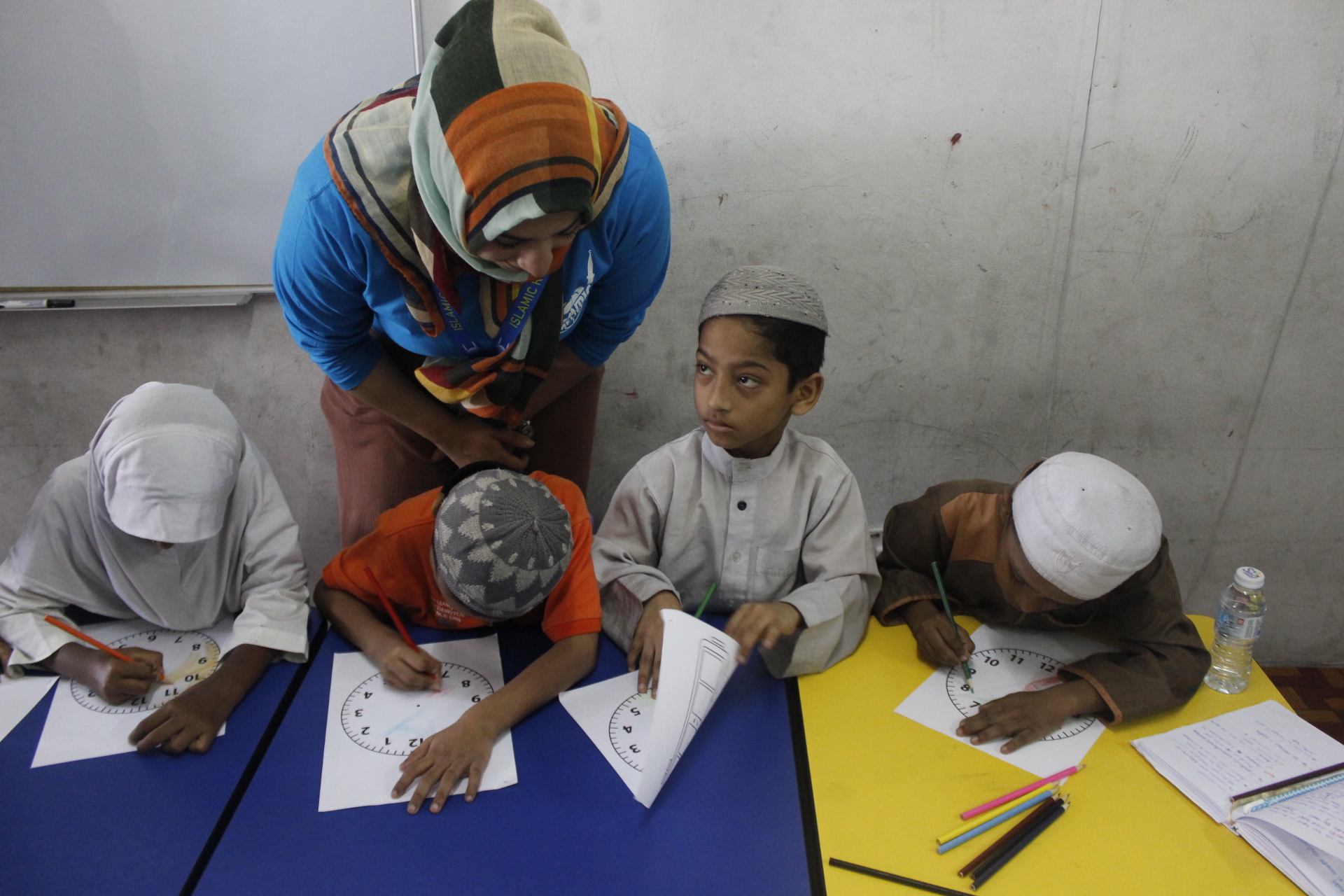 A Prime Minister will not be in the office without a teacher's guidance. An engineer will not be as skilful as he is today without the expertise learned at university. A child will not be as successful as he is today without the parents' direction. In all such cases, education seems to be the most powerful weapon which is capable to transform the world alongside the existence of various expertise in an effort to develop a country. In general, education is the key to success and the determining factor for every individual to achieve something.
As time passes by, it has been a common phenomenon for children to attend school as early as six years old. This can be seen through the responsibility of parents who are very concerned about education for their children, so the future of their kids can be more promising. But the glaring question is, do we think education is really universal to shape the future of a child?
Across the ocean, education can seem to be very expensive for some clusters of human as they could not afford to provide their children with education. What's more to say when the increasing number of refugees are not able attend the school like the other kids around as they have no certified documents. Such situation has raised the question, "Can everyone get proper education?"
Islamic Relief Malaysia (IRM) has recently welcomed a special visit by a group of volunteers from Islamic Relief Canada (IR Canada). It is as if the arrangement has been prescribed by One and Only Allah SWT to which the presence of IRC in Malaysia is to foster humanity cooperation. The visit will focally emphasise education as the main driving force in cultivating high spirit to explore the world of education consisting of many different branches.
As at September 2017, the number of registered Rohingyan refugees has scored up to a whopping 62,153 and most of them have settled in different states. However, their presence in the country has not been favoured by many because they are labelled as dirty, having bad attitude, and the language which seems to be alien for most Malaysians. On top of that, the community of Rohingya in Malaysia is growing and it poses such difficult situation for their children as they have no legal documents to have a seat at school.
The sad part is that, these unfortunate people have to work without a permit to cope with the daily needs. On a side note, if a family has a daughter whose age is around 15, they will let go of their daughter to have a new life with a husband. Now, is this situation appropriate for a very young lady to get married and give up education to change the future of her parents?
In cooperation with IR Canada, IRM brought the volunteers to one of the projects run by IRM, Heritage of Knowledge by Providing Education to the Rohingyan Refugees (HOPE) which specially developed for Rohingyan community. HOPE is located in Puchong. Unlike the situation in most government schools, HOPE is insufficient of school equipment and teachers to educate a total number of 37 students.
So, IR Canada has taken this opportunity to apply a new set of approaches in cultivating the interests of student to learn so that they will be able to value education. True, formal education is indispensable, but the joy while learning should be another priority that runs parallel as children in the 21st century are more advanced and that they can get quickly bored with conventional method of learning.
Initially, the module provided by IR Canada seemed to be difficult for the all children to comprehend. However, it is noted that their response rate is faster, exceeding the usual expectation. Almost every student is capable and could perform what is taught through several modules such as Bingo Maths, Tale n Time, and Science Bridge. For example, during Bingo Maths session, the approach used is a simple game in answering questions which has promptly attracted them to appreciate numbers.
Apart from that, this education-themed programme has concurrently foster a friendlier relationship between the volunteers, rohingyan students and IRM representatives. Language factor is the main challenge for both groups as they do not practice the same communication tool. Besides, students are not well-equipped with English to understand the message delivered by the volunteers. But yet, it is not an obstacle for them to keep learning as hand gestures and simple word usage are enough to work together.
For example, Science Bridge activity requires a high level of creativity and deep understanding to ensure the bridge built using straws is solid enough to accommodate the weight of a load. Through this activity, students and volunteers communicate in a more effective way so that every message and instruction are delivered decently.
If reviewed, every young child has a high level of understanding and creativity as they are in the phase of growth to develop their critical thinking skill, and of course, that includes Rohingyan children. However, the children have no physical access to formal education in the absence of certified documents to make them have a seat at school.
Holistically, the programme is actually a great exposure for IRC volunteers as they have been able to track down the hardships faced by Rohingyan refugees especially the kids in Malaysia. Although the children are further segregated from the ordinary societies, the desire to learn is still strong in the heart. But what are their fate in the next decade?