Islamic Relief Malaysia distributed bubur lambuk in conjunction with Ramadan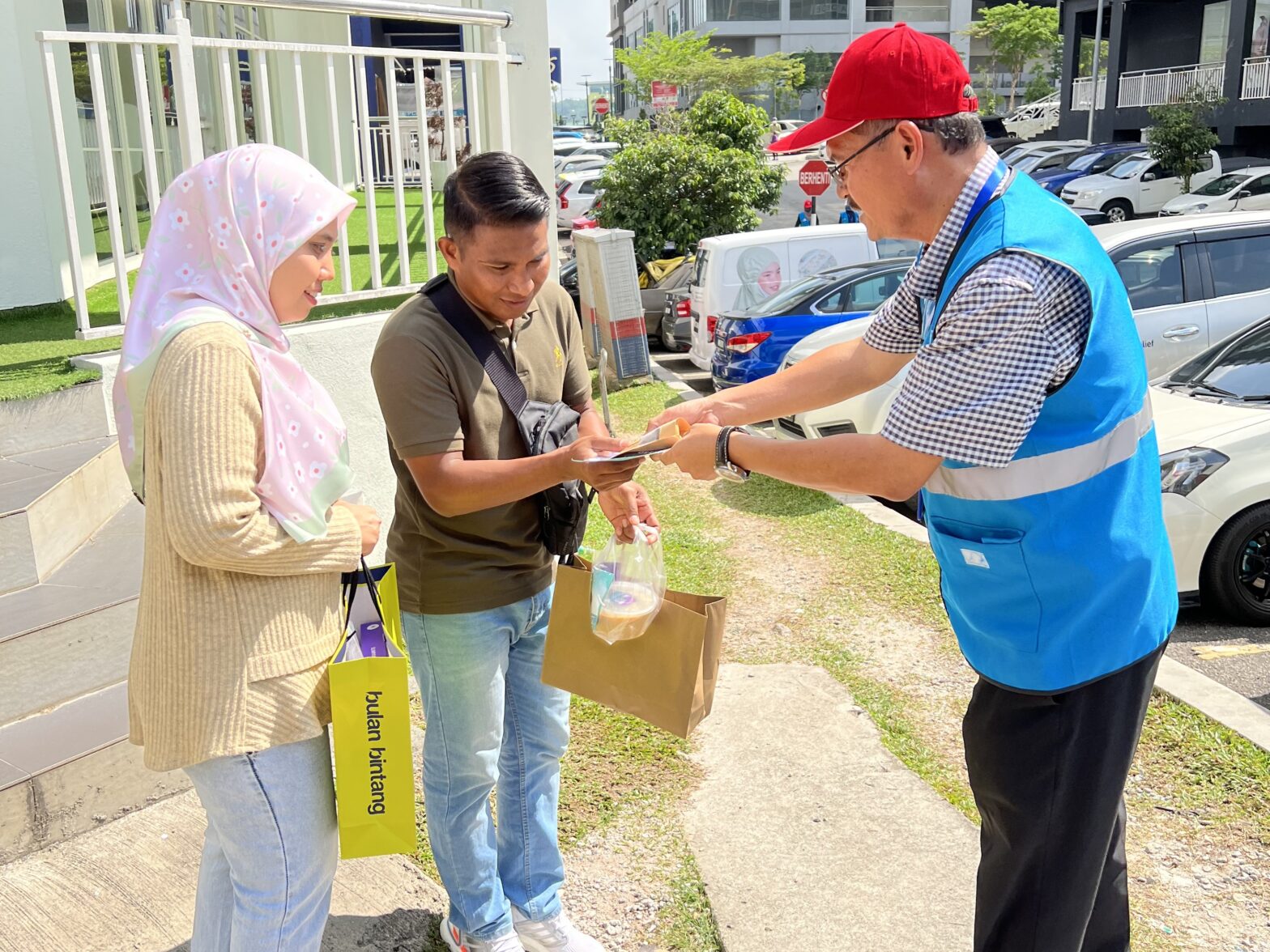 BANGI, April 6th, 2023 – Islamic Relief Malaysia has distributed 210 Ramadan porridges, 100 packs of dates, and Rezeki Ramadan campaign leaflets to the public community around Bangi Sentral, Bandar Baru Bangi, Selangor.
The objective of this program is to publicize and expand the announcement related to the campaigns and activities carried out during the month of Ramadan.
"In addition to actively conducting welfare programs to help the vulnerable, Islamic Relief Malaysia also feels the importance of establishing direct contact and interaction with the public community in an effort to disseminate information on the humanitarian work that is being carried out," said Mohd Shukor Tahir, Chief Executive Officer of Islamic Relief Malaysia.
He added that this approach is also depicted as a room for Islamic Relief Malaysia staff to get acquainted and bond with the owners of the premises in the neighborhood while inviting them to participate in social responsibility work.
Hopefully, the implementation of the Rezeki Ramadan campaign and other campaigns organized by Islamic Relief Malaysia will continue to gain greater outreach and recognition as well as have the support of various parties so that the mission to help the needy can be further expanded.