Hundreds of Syrian refugee tents have been damaged by heavy rain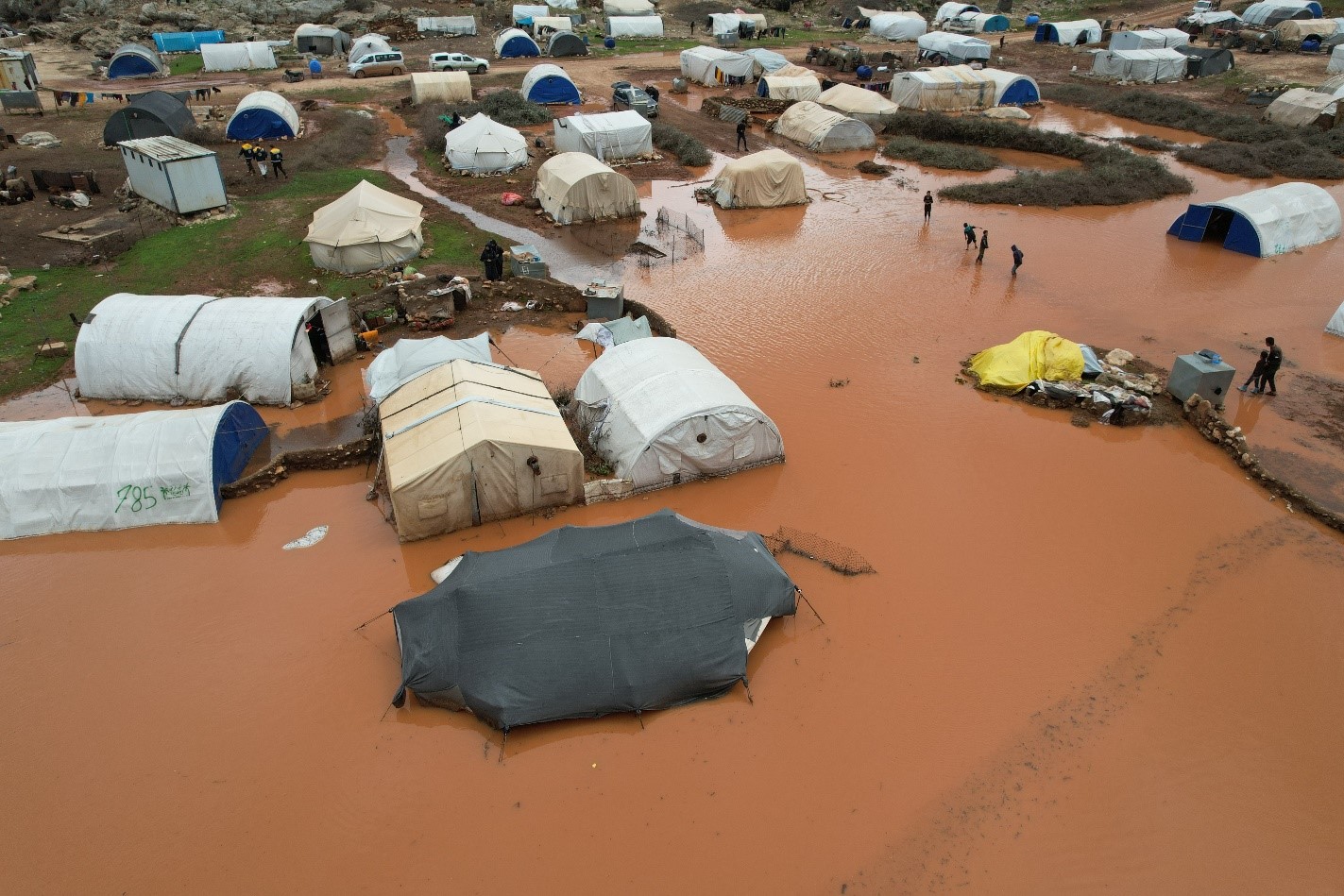 IDLIB, March 30, 2023 – At least 514 tents have been damaged, and 1,044 were partially damaged due to heavy rains in Idlib, Syria which affected 33,742 people in 74 refugee camps.
The biggest impact is some of the camps had just been built and were inhabited by those affected by the earthquake that hit the country recently.
Roads in most camps became muddy and impassable.
The urgent needs that have been identified are blankets, mattresses, plastic sheets, tents, and food.
Currently, Islamic Relief has planned to distribute mattresses, plastic sheets, and heating materials to help 200 affected people.