IRM Sharing Joy with The Disabled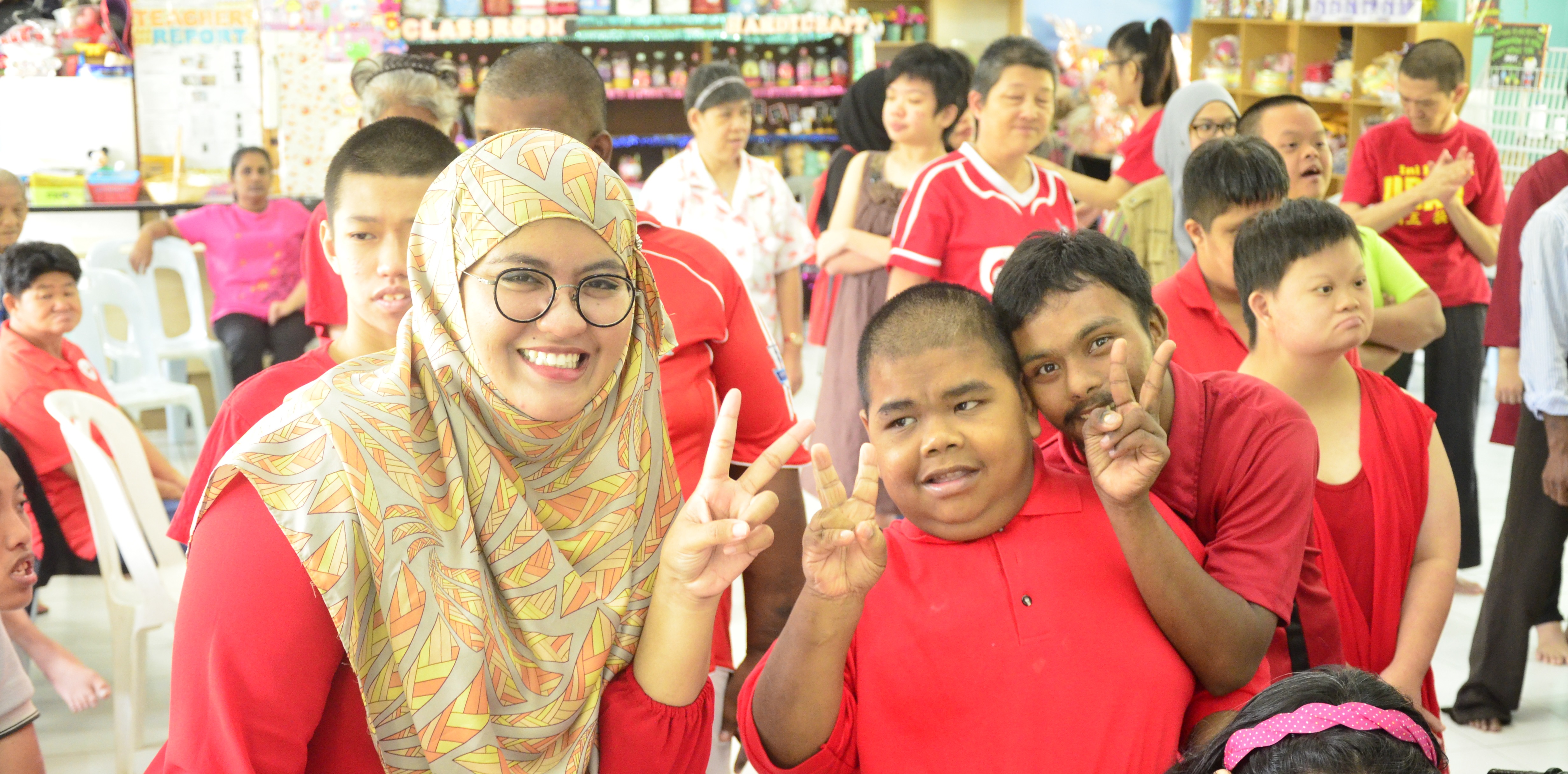 Kulai, 12 February 2018 –In conjunction with Chinese New Year Celebration, around 300 beneficiaries at the Handicapped and Mentally Disabled Children Association (HMDCA) received basic items through Program Interaksi Bersama Orang Kelainan Upaya (OKU) organised by Islamic Relief Malaysia (IRM).
According to IRM Chief Executive Officer, ZairulShahfuddin Zainal Abidin, the event was conducted to establish a peaceful racial harmony in a community consisting of various different skin colours which can foster a better relationship between IRM volunteers and HMDCA occupants.
Most of the beneficiaries come from different ethnic groups that include Chinese, Indian, and Malay which can be sub-clustered to a group of orphans, disabled, and senior citizens.
Majority of them have lost contacted with their relatives and most cases come from the Department of Social Welfare or were sent by their own families without any fees charged for further care.
The programme does not only emphasise on the donations given to the beneficiaries but IRM volunteers held a few activities with them and decorated their centres as Chinese New Year 2018 is approaching soon as a way to create joy for the festivity even without family members celebrating together.
IRM also had the same event for Chinese New Year 2018 organised concurrently, Perak OKU Association, Sungai Siput and Si Putih OKU Welfare Centre, Seremban, Negeri Sembilan respectively.