Calamity in Gaza continues to prolong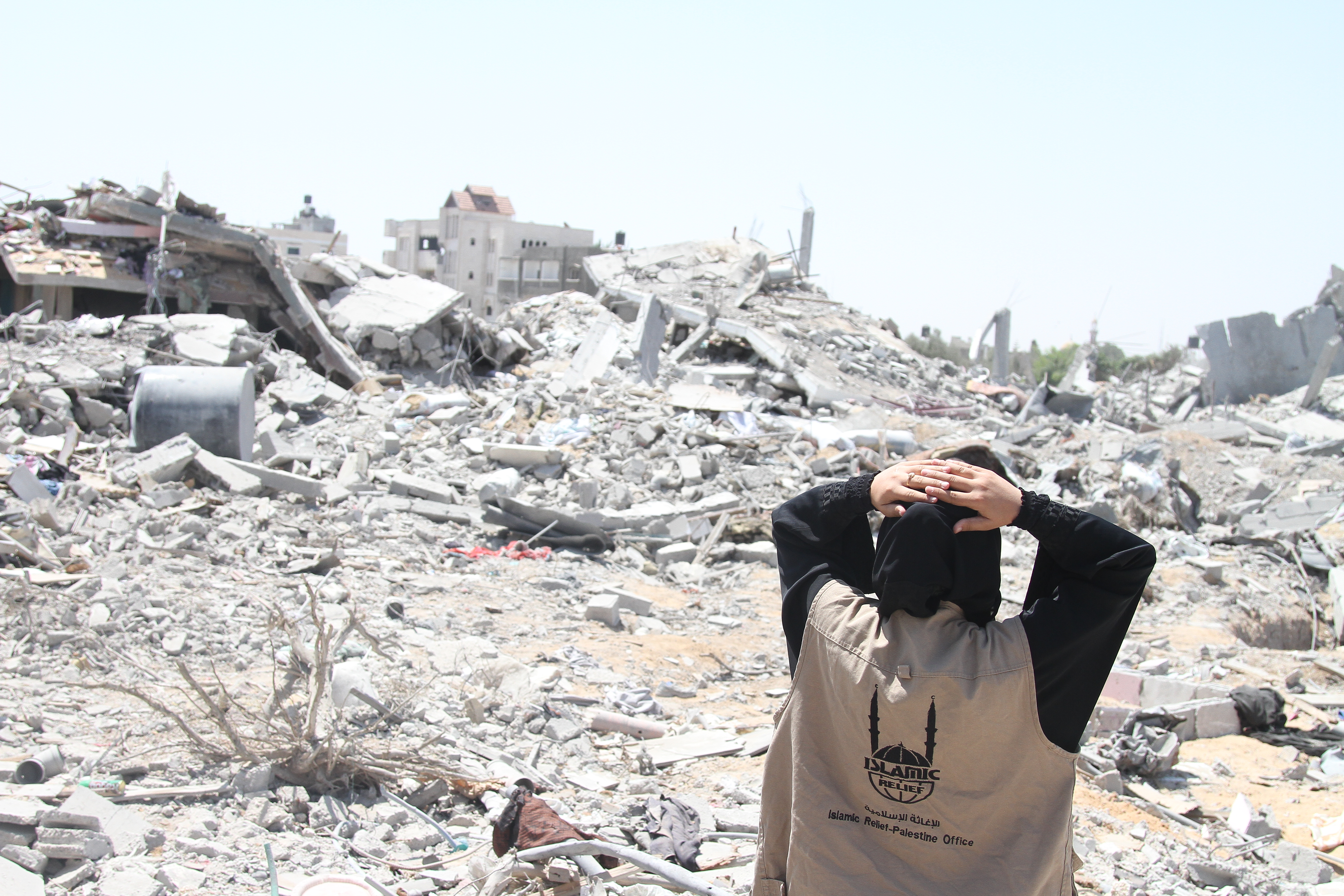 Years of blockade and political conflict have crushed economic development and continue to increase poverty in Gaza. Initially, the conflict of Gaza can be dated back decades ago where there were clashes between Palestinians and Israelis. The depressing issue took place as a result of both parties that continuously fight with each other against the same land claims.
To date, the recurring issue does not seem to witness a solution. Last year alone, it was seen as the most difficult time for Gazans ever recorded in the last decade. Humanitarian aid, of which 80% of Gaza population rely on this aid has dwindled dramatically; impact of 10 years of closure and 3 consecutive military assaults are coming into effect aggressively.
Gaza is now advancing on the next level of difficulty. It was reported that children dropping out from schools and started begging on the streets just to feed the families at their shelters. People are now living under tents and in the streets because they could not afford to pay for the rent.
Statistics derived from the United Nations Office for the Coordination of Humanitarian Affairs (OCHA) reports that the truckloads entering Gaza have declined by 27% while import of humanitarian aid goods to Gaza has significantly dropped by 63% .
2018 will see major cuts in United Nations Relief and Works Agency (UNRWA) support, cuts in United Nations Population Fund (UNFP), prolonging the conflict between two major political parties on who should have control over Gaza.
On the UN sustainable development website, it is declared "On 25th September 2015, countries adopted a set of goals to end poverty, protect the planet, and ensure prosperity for all as part of a new sustainable development agenda." While the international community is striving hard towards "no poverty" and "zero hunger" by 2030, Gaza is dejectedly still facing elevating poverty rates, from all walks of life.
The poor is becoming poorer and many businesses are on the verge of going bankrupt. Consequently, employees from private sectors are slowly losing their jobs and joining the Ministry of Social Affairs lists of social cases. It is a list which is already under tension due to fund shortage. Such calamity is taxing people into depression, addiction, aggressiveness, and heart attacks at young ages.
While the world might progress towards achieving a nation of "no poverty" and "zero hunger" by 2030, the case is vice-versa in Gaza. However, a major change in the situation can be implemented and facilitated by both local and international communities.