Understanding The Life of The Less Fortunate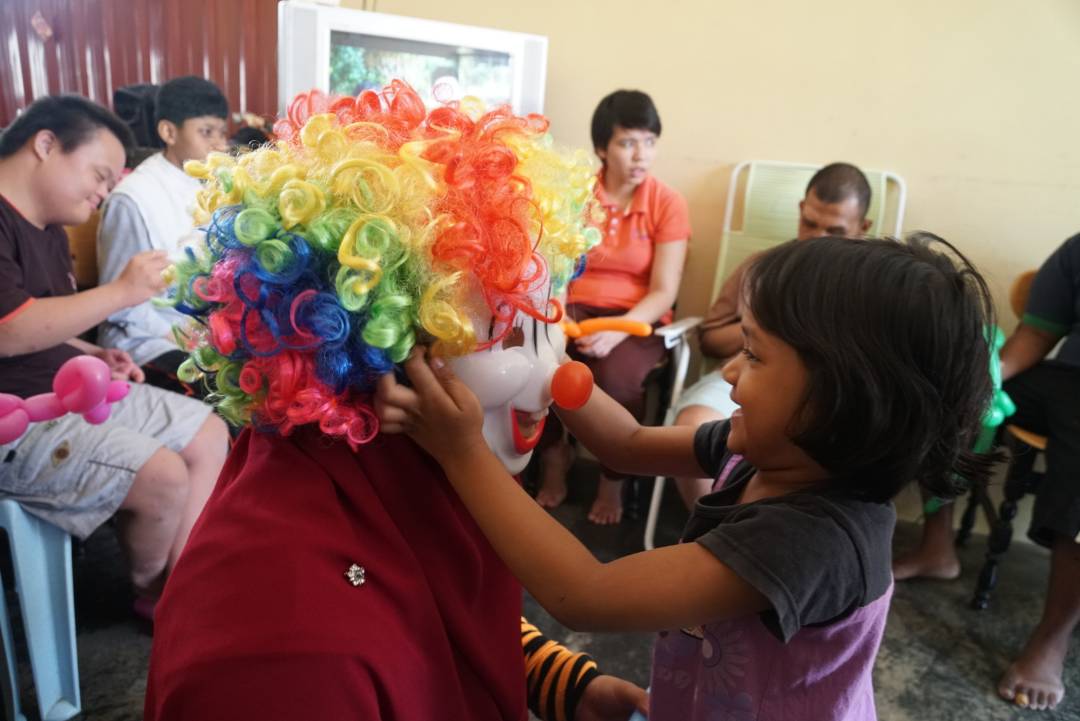 More than just a country, Malaysia is a multi-cultural land that amasses a multitude of ethnicities including Malay, Chinese, and Indian. The variety means that each group of ethnicity will have a number of unique festivities and celebrations according to their faith. To date, Malaysians can now live peacefully in harmony since decades ago towards a better nation.
In conjunction with the vision and mission of Islamic Relief Malaysia (IRM) that knows no boundaries when it comes to offering help, a programme with the occupants of the Handicapped Mentally Disabled Children Association (HMDCA), Kulai, Johor was successfully conducted as an early celebration to welcome Chinese New Year 2018.
Given its name 'Program Interaksi Bersama Orang Kelainan Upaya (OKU)', the programme was organised to form racial integration in a community of different skin colours and to foster a healthy relationship between IRM volunteers and the occupants in the centre.
Chinese New Year may only seem consequential to the Chinese group. Yet, IRM sees that as a link to bridge the gap between the many ethnicities in that centre. In fact, the sole objective was to establish a joyful environment of festivity even without their relatives celebrating together.
The aid for Chinese New Year is an annual event but this year, the focus was more inclined towards helping the disabled. Last year, IRM had successfully organised a programme called Share the Joy to help 20 beneficiaries in Kampung Baru Bangi in which IRM volunteers were involved to visit selected houses for distributions of Ang Pau, packed foods, and hampers.
Among the new activities came into plan were 'tak kenal maka tak cinta', singing and dancing together, and 'melenggok seni'. Rationally, the activities were introduced as a practical way to comprehend their behavioural manner and interact with them closely.
These people need a friendlier approach to interact so they will not feel stressed and to avoid unintended miscommunication with each other. What's more, the most challenging issue throughout the event was method of communication between IRM volunteers and the disabled. As a normal human being that is capable of conducting a proper interaction, we have to ensure their sensitivity is kept at bay to avoid them feeling uncomfortable.
As Chinese New Year is fast approaching, IRM volunteers also had a chance to decorate the centre with plentiful of ornaments to create a joyful environment so they can delight in together during the festivity. Such activity can trigger a feeling of responsibility of the public towards this group in making their life more meaningful.
Holistically, every individual is responsible to help the people in need regardless of what forms of help without discriminating any racial group in the country. What's necessary is attention and love that should be shown upon these people so they can continue the pace of life.