The Sickening Story of Gaza, Behind The Scene.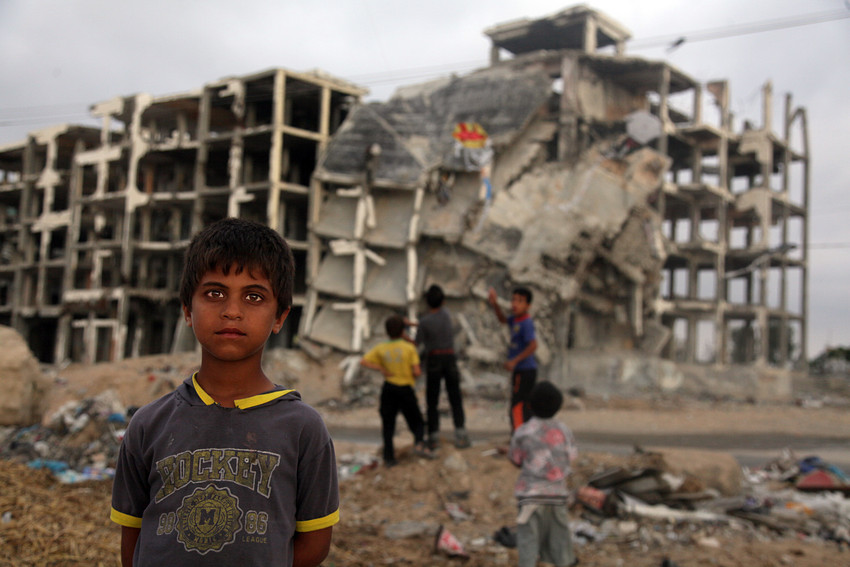 "Gaza is not expected to be a liveable place by 2020", quoted United Nation (UN). But the sad truth is actually fast-forwarded. Islamic Relief Palestine (IRP) Country Director, Muneeb Abu Al-Ghazali claimed that Gaza is already a place that is not liveable.
In Gaza, water is highly polluted with salinity, debris are dumped raw into the sea polluting beaches, solid waste issue has become a major headache for municipalities due to the absence of equipment as Israel set restrictions on them, and psychological stress amongst communities especially youth is unparalleled.
The last few months have shown the weakening of health system in the strip. Not to mention, being sick is now the new norm among Gazans that the condition has already captured the attention of UN general council to intervene.
Not only supplies are inadequate in hospitals, hygiene and electricity are badly affected as well.  Cleaning firms had to stop their service as they were not paid since half a year ago. Aside from power cuts, many hospitals suffer from fuel shortage which caused the ministry to close a number of hospitals and primary clinics.
Worse case, patients with severe health conditions that seek referrals outside Gaza strip went through a series of suffering on top of their illnesses; denied permissions to leave Gaza, companions denied or the least being approved but no travel cost entitled. Even the ones who gained approval to travel outside had to wait months after applying the permission.
It is also reported that children suffering from genetic disorders could barely find coverage for their treatment costs as such services are mostly offered at local non-government offices (NGO), which at the same time suffering from fund shortages.
The full report can be retrieved here for further reference.