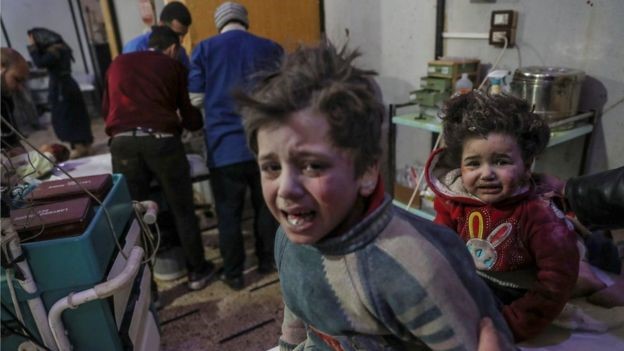 • Over the last few weeks, a number of military offensives have further worsened the humanitarian situation across Syria
• Heavy bombardment in southern and south-eastern rural Idleb has caused casualties and displacement amongst civilians, as well as severe infrastructural damage
• Between 15 December and 3 February, the Camp Coordination and Camp Management (CCCM) Cluster tracked 325,443 displacements (some may be secondary displacements) in north-western Syria- mainly towards Dana, Salqin, Kafr Nobol, Ariha and Atareb sub-districts
• On 20th January, the Turkish army launched a military offensive in the Afrin district of Aleppo; up to 30,000 people are reported to be displaced within Afrin (ACAPS)
• About 400,000 people have been living under a government-imposed siege in Eastern Ghouta, an opposition-held area east of the Syrian capital, since 2013
• Since 18th February, an escalation in airstrikes in Eastern Ghouta has aggravated the humanitarian situation, and resulted in the deaths of at least 250 civilians (BBC). More than 50 children were among the dead, about 1,200 people were injured . The situation in Eastern Ghouta is very chaotic. The primary information is received from IR Syria implementing partners in Ghouta as well as secondary sources (media).
• The IR Syria Team has been providing health and NFI assistance to affected IDPs in Idleb and Hama, has prepositioned winter NFI kits in Afrin, and in Eastern Ghouta, through local partners, has provided food, NFIs and fuel for heating to the affected population.
Pray for our brothers and sisters in Syria.
Source: Islamic Relief Worldwide (IRW)