IRM Celebrating Iftar Together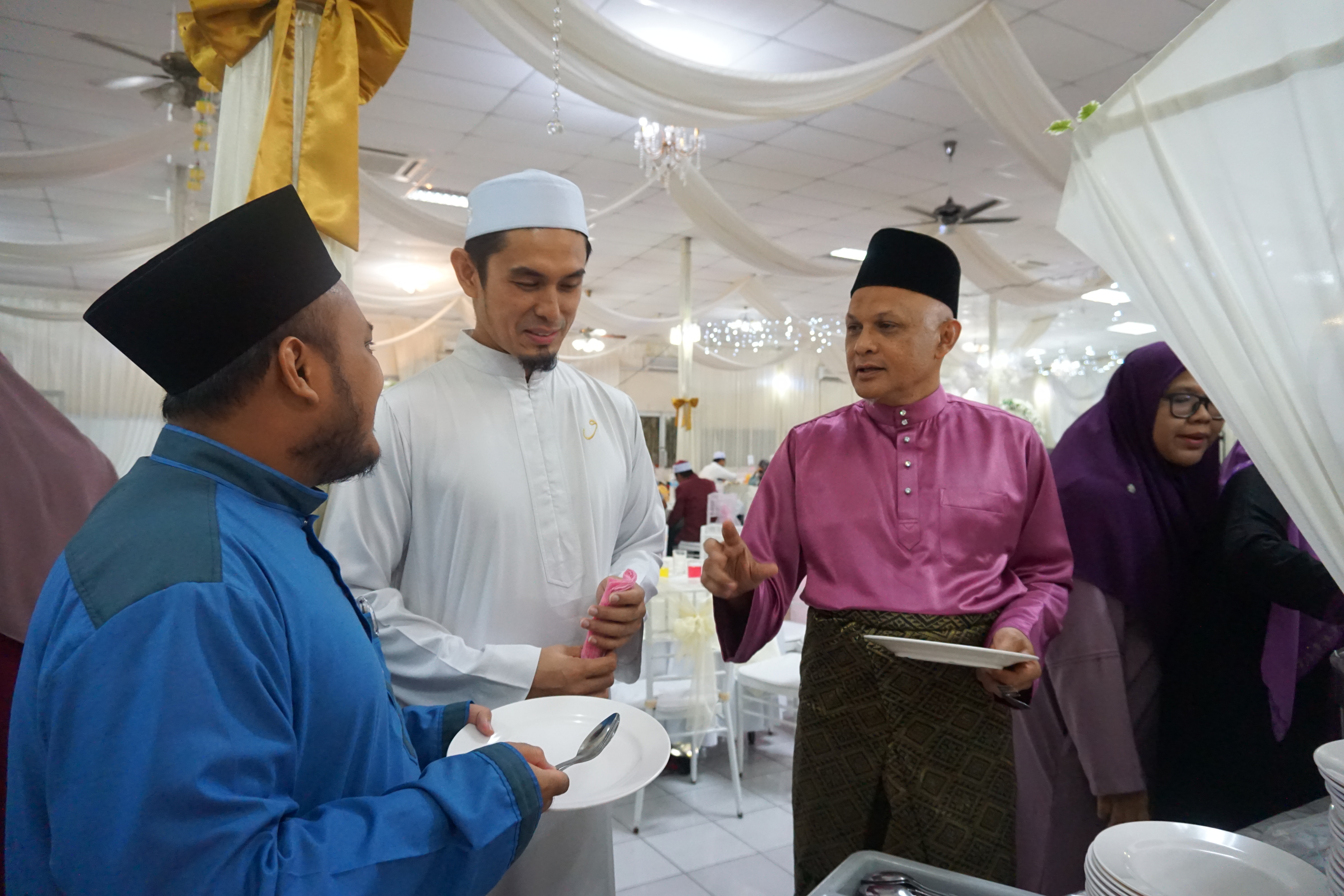 Bangi, 1 June 2018 – Islamic Relief Malaysia (IRM) had the opportunity to celebrate Iftar #SalamRamadan with every personnel of IRM towards fostering a better relationship with each other.
The iftar which also invited a batch of Board of Trustees as well as Humanitarian Icons of IRM, Irma Hasmie and Redza Syah Azmeer has made the event more delightful.
Prof. Dr. Azni Idris who is the chairman for Board of Trustees at IRM expressed his gratitude towards IRM family even since 13 years ago until now as they have put a lot of efforts and sacrifices to facilitate the administration and direction of IRM.
"I would like to congratulate to all of you because you're still here with IRM. I hope our organisation will continue to become the driving force and to always offer help for those in need," he said.
In fact, Chief Executive Officer of IRM, Zairulshahfuddin Zainal Abidin also raised his appreciation for all the sacrifices made by IRM family who have been spending their energies in the organisation all this while.
"One of our strategies is to foster a better relationship among us. And through this iftar we would like to appreciate everyone who has put a lot of sacrifices to serve IRM," he said in his speech.
Also held that night were promotion ceremony for those involved from various divisions and special acknowledgement for teachers at Rohingya Intellectual School of Excellence (RISE) who work wholeheartedly to educate Rohingya children in Malaysia.