Celebrating the Eid Together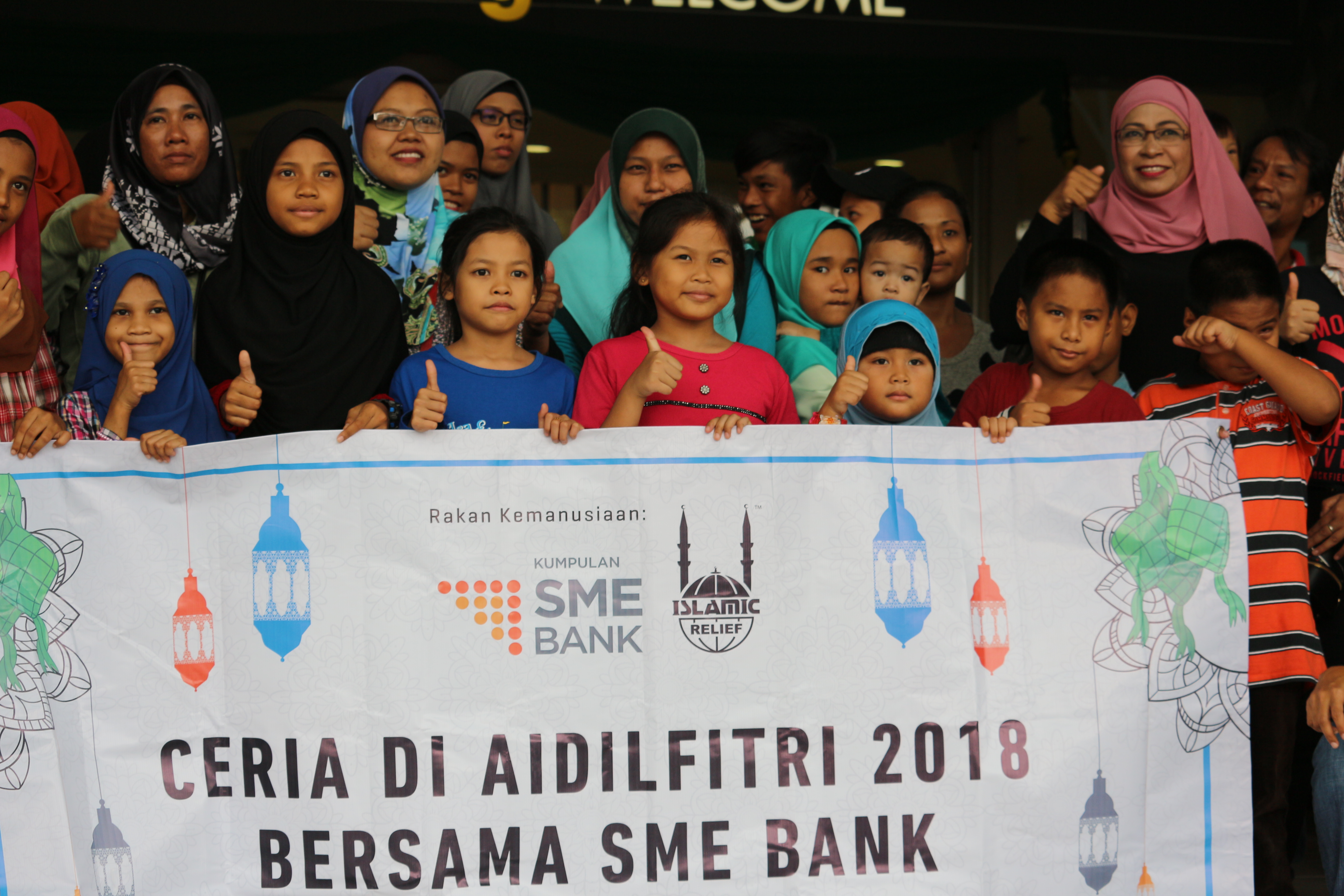 Subang Jaya, 7 June 2018 – 89 beneficiaries were celebrated today through 'Ceria di Aidilfitri' project implemented by Islamic Relief Malaysia (IRM) alongside the cooperation of Small-Medium Enterprise Bank at Mydin Mall USJ.
'Ceria di Aidilfitri' is a project specially implemented for beneficiaries in obtaining contributions in the form of apparels and different arrays of new clothes to celebrate the coming Eid Fitr.
Apart from helping the beneficiaries to get the vibe of Eid Fitr, the project also allows the contributor, SME Bank to fill the gap in doing charity and perform their corporate social responsibility in Ramadan.
The project has indirectly become the centre of Rahmah in sharing rizqi together with the beneficiaries to celebrate Syawal which will be observed soon.
One of the beneficiaries, Salizawati Salihudin, she expressed her thankfulness for the contribution as it lifted out some of the burden on her shoulders to make preparations of Eid Fitr.
"Alhamdulillah I would like to happily thank Islamic Relief Malaysia and SME Bank for giving us the contribution in cutting the cost for Eid Fitr," she said when being interviewed.
On top of that, Juliana Ginting who is a mother of four kids also raised her thankfulness towards IRM and SME Bank because she is able to celebrate Eid Fitr happily this year.
"I feel thankful and happy for the concern that IRM and SME Bank display. My kids can also get a new set of Raya apparels, so I would like to further my thankfulness towards the people who help me," she said.
For information, all beneficiaries involved today are from Projek Perumahan Rakyat (PPR) Lembah Subang and PPR Kota Damansara respectively.