Humanitarian Campaigns for All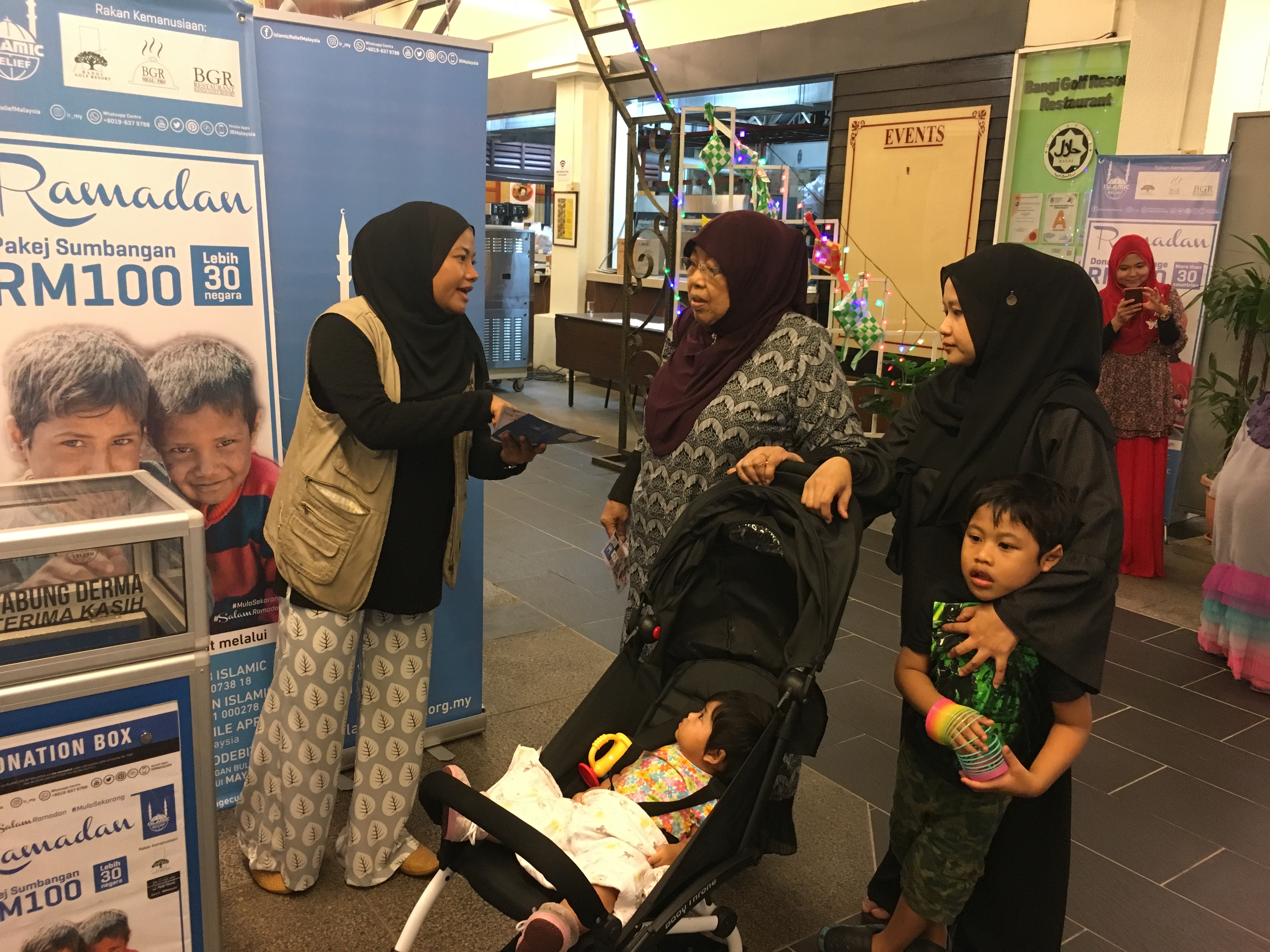 Bangi, 31 May 2018 – Islamic Relief Malaysia (IRM) stays persistent to offer awareness campaigns in efforts to deliver necessary information regarding humanitarian projects initiated by IRM itself to the public.
The awareness campaign is done through booth-sales by IRM alongside the cooperation of Bangi-Putrajaya Hotel (BPH) and Bangi Golf Resort (BGR).
The programme which gains full support from both parties also encourages the public to buy while making donations.
Besides, booth-sales which include t-shirt, pointer pen, prayer mat, and cookies made by beneficiaries of IRM can also be purchased at the counter.
Through the campaign, IRM also aims to build networks and expect to have more donours in the future.
As a record, IRM has been collaborating with Bangi-Putrajaya Hotel since nine years ago through Ramadan buffet, where some of the revenues will be channeled to IRM.