One hand can relieve burden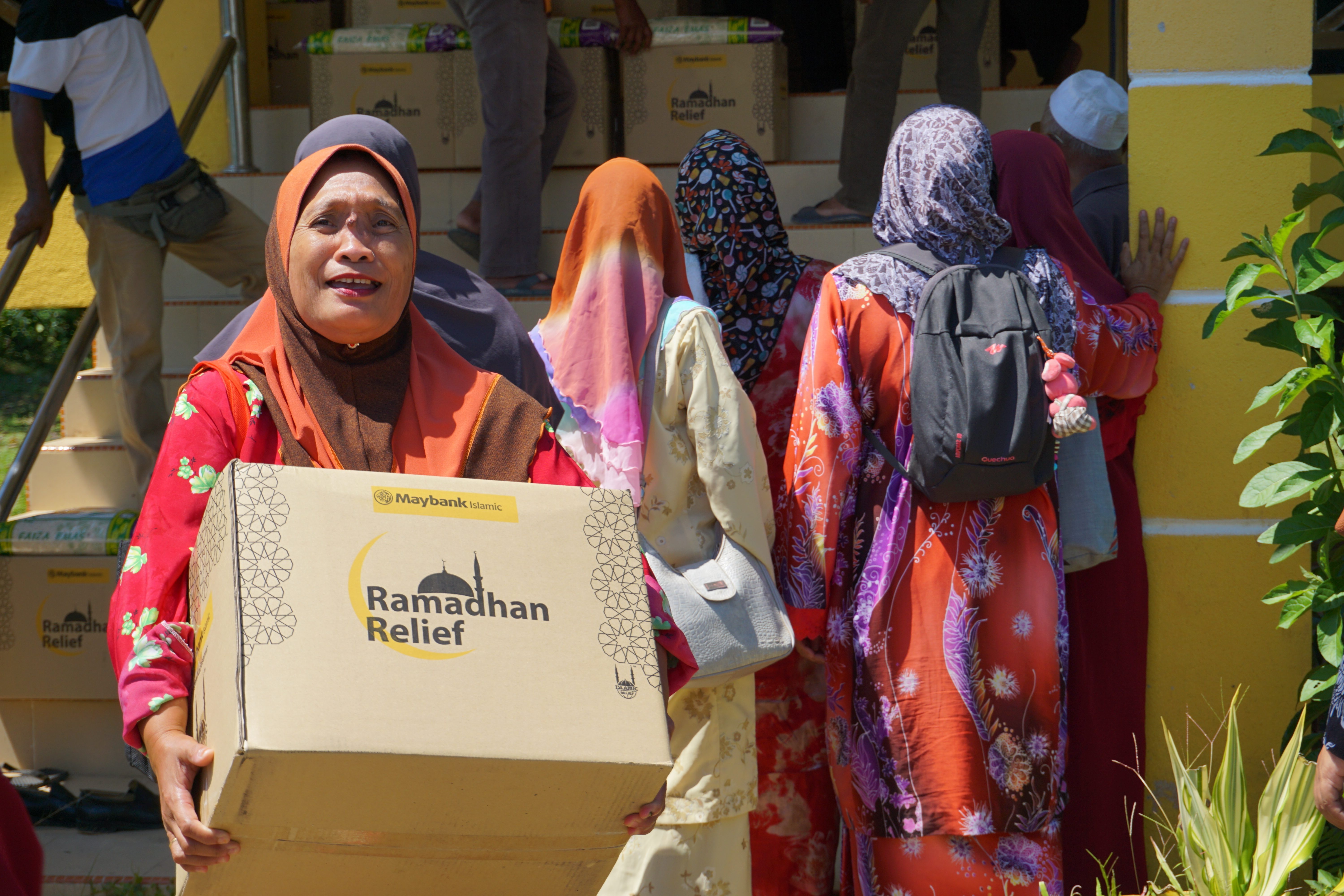 Every year, Muslims will be excited to observe the arrival of Ramadan which is full of Baraqah. It is without doubt, Ramadan is the "king" of all months in Hijri calendar to encourage every worshipper to bow down and perform ibadah in search of His pleasure. Apart from that, Ramadan is also the best time to give alms and help those in need. Nonetheless, how is this associated with Ramadan Relief?
In such a context, the charities include feeding people during fasting month that represents a very rewarding spiritual act in accordance to Islamic tradition and teachings.
Islamic Relief Malaysia (IRM) as an international humanitarian organisation is very much concerned to tackle humanitarian issues across the world. Hence, IRM will launch a seasonal programme known as Ramadhan Relief in efforts to relieve the burden of those less fortunate people.
As mentioned earlier, it is a seasonal programme implemented every year by Islamic Relief Worldwide in efforts to help those in need by giving food packs and assistance which ensures that their burden is eased throughout the month of Ramadan. Food packs will contain essential food items such as rice, flour, cooking oil, sugar, and tea.
In Malaysia, IRM works together with Maybank Islamic to initiate the project. Food packs assistance will be distributed to needy families, orphans, single mothers, and the disabled. Apart from relieving their burden, one of the main aims of IRM is to enhance the development of sustainable caring communities by raising awareness and encouraging practical actions through their support towards this project, all for the benefit of the beneficiaries.
This year, IRM aims to help a total number of 5,000 families nationwide. For each state, a total number of 300 food packs will be distributed while 700 food packs will be distributed in Sabah and Sarawak. On top of that, distribution is expected to finish a week before Eid.
In fact, this seasonal programme does not only take place in Malaysia, it is also implemented in ASEAN countries namely Indonesia, Philippines, Myanmar, Thailand, Cambodia, Vietnam, Singapore, Brunei, and Laos. For ASEAN regions, the total number of food packs to be distributed is 8,680.
Through this programme, IRM hopes those less fortunate people can also feel the joy of Ramadan together while being able to perform ibadah at ease. It is also parallel to one of the values practiced by Islamic Relief which is sincerity, the need to fulfill our obligations towards the society without any personal interest.