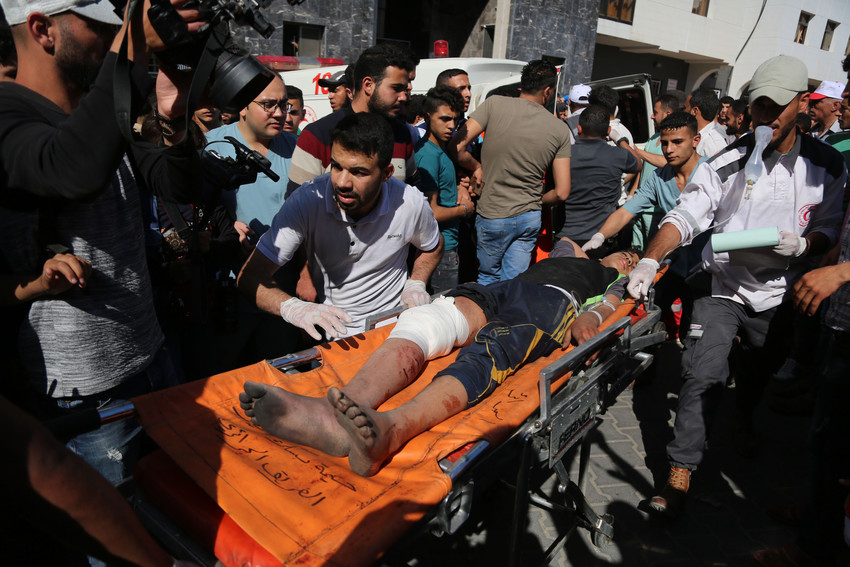 Gaza, 4 June 2018 – Around 40 Palestinians have been injured in a protest last Friday as Israel's military has launched a series of air strikes on Palestinian positions in Gaza,
A medical practitioner, Razan Al-Najar was also shot dead in an attempt to reach an injured protestor.
Since 23rd until 29th of May 2018, a number of 185 have been injured by Israeli forces, rising the total to around 220 injured Palestinians to date.
Between 30th March to 27th May, a total of 245 health workers and 40 ambulances were affected by attacks on health care, based on data provided by the Palestinian Ministry of Health, Palestinian Red Crescent Society, Palestianian Medical Relief Society and the Union of Health Work Committees.
Islamic Relief (IR) Palestine has responded by delivering 5 drug items and 12 disposable items to the Central Drug Store of the Ministry of Health.