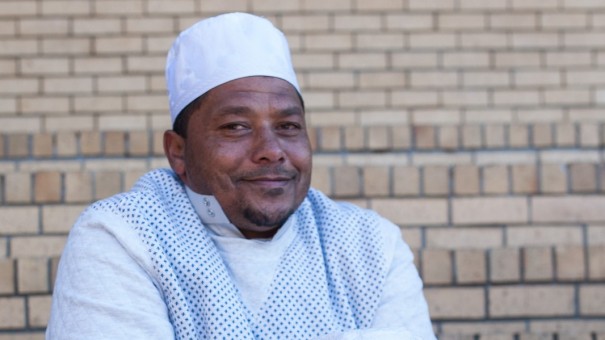 Poverty is rife in most of South Africa, and Bonteheuwel in Cape Town is no different.
With high levels of unemployment, gang culture and drug trafficking in the area, Fuad, his wife Nazeema, their three children and his elderly mother-in-law are one of the many families struggling to survive in Bonteheuwel.
Fuad used to be a taxi driver, but an administrative error at the traffic department resulted in his driver's license being revoked. As the only breadwinner, this meant that their lives had taken a turn for the worse.
Now, with nothing and no one to turn to, Fuad and his son often walk the streets of Cape Town to collect scrap metal that they hope to sell for food. With an elderly mother-in-law with Alzheimers to support, her special needs are to be catered to at all costs. "[She] needs to eat soft vegetables every day." But that's not Fuad's only worry. "My daughter suffers from asthma and my eldest daughter is on drugs…there is no place I can go to for help." Every day is a struggle for Fuad and his family. He explained that they need to buy vegetables daily, but their staple meal for the day is bread: "When we cannot afford to buy a half loaf, I go around asking the neighbours for any stale bread that we can toast."
Islamic Relief South Africa provided Fuad and his family with a food pack containing flour, rice, porridge, lentils, oil, fish and snacks amongst other things, ensuring that they remain food-secure during the month of Ramadan. Fuad said: "Ramadan is a blessing from Allah (swt). I can be the amirin my household again and I am relieved that my prayers were answered when He sent Islamic Relief to our community."
Approximately 1.5 million people across the globe will receive a Ramadan food pack this year.