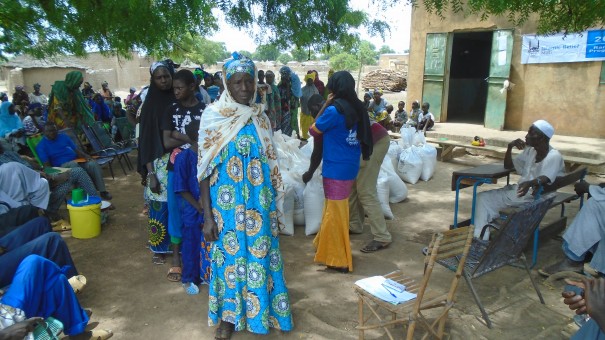 Each year, Islamic Relief Mali begins its distribution programme 10 days before the start of Ramadan. Focusing on the most vulnerable people in communities, this year the team helped those in low income households.
60-year-old Aminata and her family from Falan are receiving one of the 7,700 food packs delivered in Mali. As an agricultural worker, Aminata often yields her own crops and does not need to buy wheat or cereal from shops.
Until this years' rain shortages resulted in a bad harvest.
With her crops affected, Aminata no longer has enough food procured to cover her family's requirements. "I had eight children, six of them passed away. I'm now living with their children and my eldest son. I don't have much financial capacity to plan Ramadan; sometimes I fail to perform fasts due to food shortage," said Aminata. "My son does his best to bring positive changes to our attitude, but what he earns is limited too and, as a result, some of my grandchildren are now suffering from malnutrition."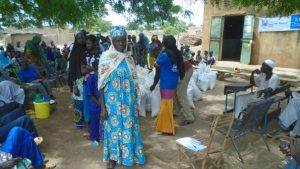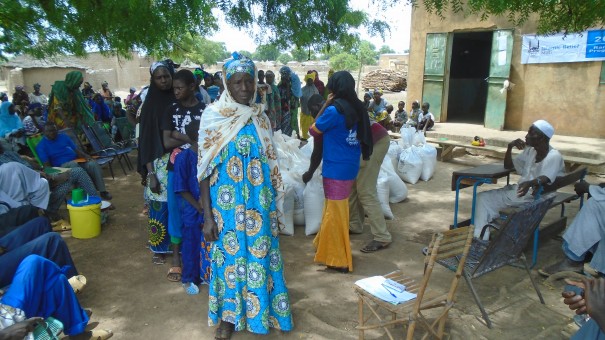 Aminata and her grandchildren stand outside their home with an Islamic Relief food pack.
Living in a rural community that relies heavily on agriculture, Aminata said: "My main challenge is the lack of activities to generate an income in order to support the family's basic needs in terms of water, food, and health." Like many countries across the globe, Ramadan is considered to be the most blessed month of the year, but also the most expensive – with food prices much higher than usual. "Despite poverty, we are enduring; the holy month is still a time of joy and happiness."
Islamic Relief Mali provided Aminata with a food pack containing rice, millet, sugar, vegetable oil and pasta, ensuring that her family remain food-secure during the month of Ramadan. "Thanks to this food package distribution, we do not have to buy food for the rest of the month. We will spend the money we earn on other things, like Eid festivities."
Approximately 1.5 million people across the globe will receive a Ramadan food pack this year.