World Refugee Day: Stand #WithRefugees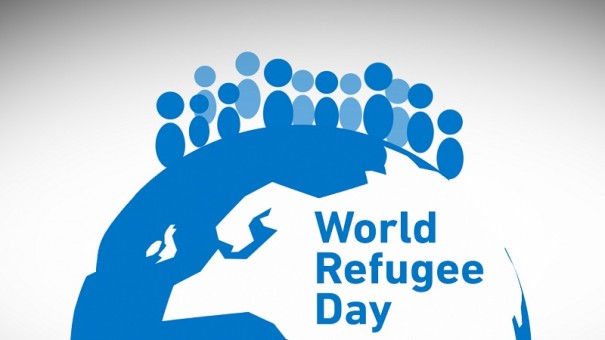 Islamic Relief supporters are urged to petition governments for refugee rights.
To mark World Refugee Day, on June 20, Islamic Relief is throwing its weight behind the#WithRefugees petition.
The number of refugees globally now exceeds 20 million – the highest figure for more than two decades.
Increasing political instability and violent conflict are pushing thousands of families to flee their homes every day, leaving everything behind in search of safety.
This World Refugee Day we are standing #WithRefugees, asking governments to ensure:
every refugee child gets an education,
every refugee family has somewhere safe to live,
every refugee can work or learn new skills to make a positive contribution to their community.
Naser Haghamed, CEO of Islamic Relief said: "Too often for refugees, leaving behind your home can also mean leaving behind your rights.
"Children lack access to education and families struggle to find food and safe shelter.
"We are asking governments to work together and do their fair share for refugees."
Naser has signed the #WithRefugees petition and is now asking Islamic Relief supporters to add their names here.
The petition will be delivered to the UN headquarters in New York ahead of the UN General Assembly on September 19.

Niger, Syria, Syrian Arab Republic

East Africa, Syrian Arab, Republic Syria
What is Islamic Relief doing to help?
In Lebanon, Jordan and Iraq we are supporting 688,000 Syrian refugees, providing them with food, water, sanitation, healthcare, shelter, education, psycho-social support and microfinance.
In Europe, we have supported newly-arrived refugees, sending our Arabic and Farsi-speaking Disaster Response Team to assist local volunteers on the Greek island of Lesvos.
In Sweden, we worked with local mosques, providing hot meals and temporary shelter for Syrian refugees travelling to Norway and Finland, and in Sicily we worked with local churches, distributing hygiene kits and advocating for refugee rights.
In Sudan, we are providing clean water, sanitation and other aid in West Kordofan to support South Sudanese people who have crossed the border to flee conflict.
As well as providing aid we are advocating for safe and legal routes for people seeking refuge, and calling on donor and host governments to do more to promote self-reliance for refugees, through sustainable livelihood opportunities and the allocation of work permits.
What can you do?
Stand #WithRefugees by signing this petition to campaign for refugee rights.
Support our SAVE SYRIA – CURRENT LOCAL & INTERNATIONAL EMERGENCY APPEAL.