IR Malaysia's Ramadan Road Tour is under way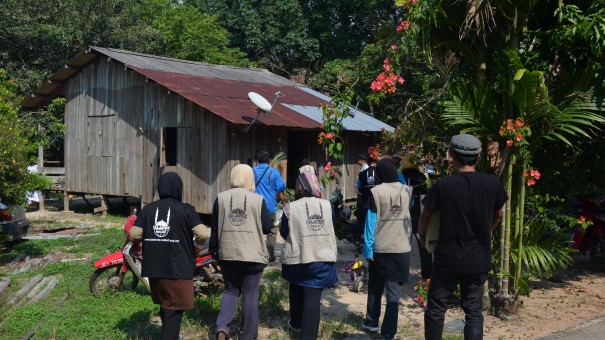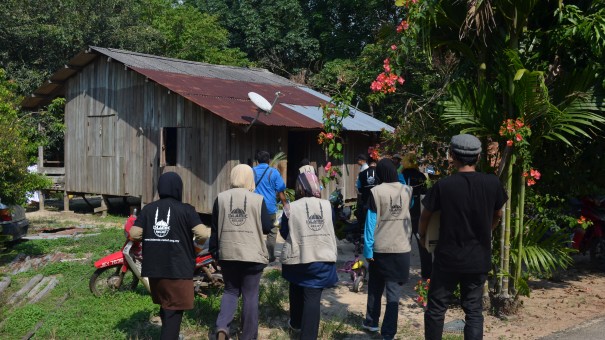 Islamic Relief Malaysia's Ramadan Relief programme has been in place since 2006.
This year, upon reaching its tenth anniversary, IR Malaysia introduced a new element to the traditional food pack distributions by organising Kembara Saham Akhirat – a Ramadan Relief Road Tour.
Built on the Islamic notion of helping one's neighbour and maintaining ties to one's community, this road tour allows IR Malaysia staff and volunteers to celebrate and share the joys and blessings of Ramadan with beneficiaries. The Kembara Saham Akhirat reached the first of its two locations last Saturday (11 June 2016), with a stop at Muadzam Shah, Pahang, to break fast with the native Jakun people of Kampung Buluh Nipis.
As the team of IR Malaysia staff and volunteers arrived in Kampung Buluh Nipis, they helped clean the multipurpose hall, musollah – prayer room – and clinic, before starting preparations for the Iftar dinner. Staff and volunteers worked closely with residents to make the signature dish of the event,kesang, which is a local delicacy made from rare species of leaves. The Iftar also held fun activities for children and a food pack distribution to 101 families from the village, which included items such as rice, oil, flour, biscuits and chicken.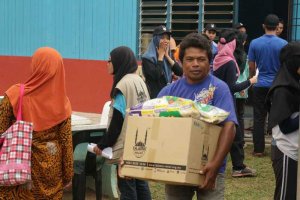 One of the locals receiving a Ramadan food pack.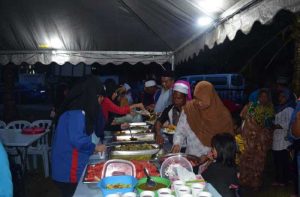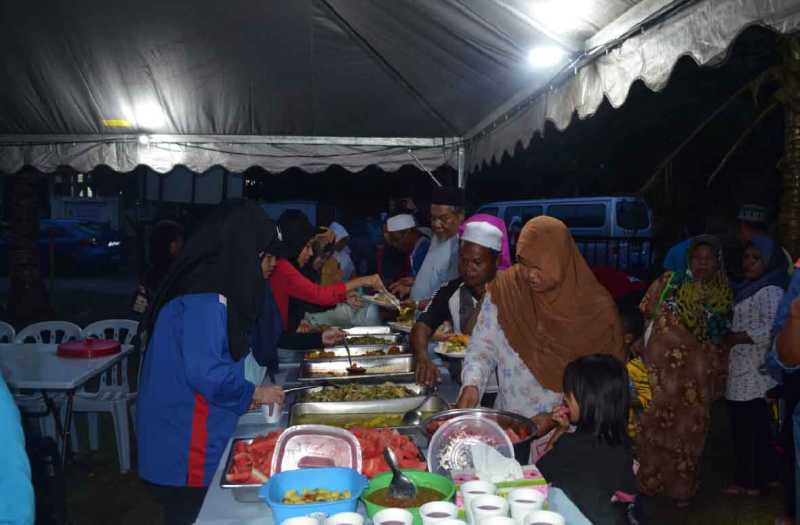 Locals breaking fast with Islamic Relief Malaysia staff as part of the first Ramadan Relief Road Tour.
Children take part in fun activities as part of the Iftar.
"Islamic Relief Malaysia intends to continue programmes like this in the future, and with greater involvement from stakeholders to contribute and cooperate with us," said IR Malaysia's Head of Relief and Programme, Kamarul Halim Sakrani. Before the blessed month nears its end, the final stop of the Kembara Saham Akhirat will be at an orphanage in Bukit Gantang on 18 June 2016.
As part of Islamic Relief Malaysia's Ramadan Relief programme this year, 300 volunteers successfully distributed 6,000 food packs to 30,000 beneficiaries in 74 locations across Malaysia.