150 Affected Families in Sabah Receive COVID-19 Food Pack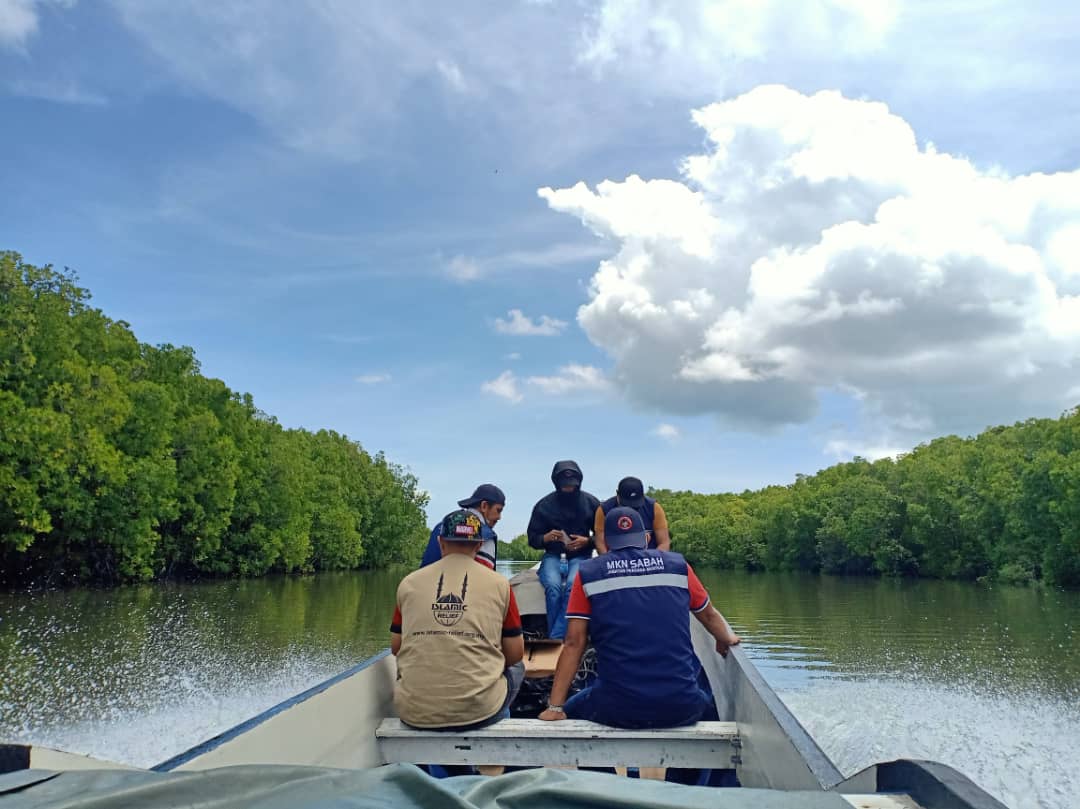 Sandakan, 13th July 2021 – Islamic Relief Malaysia has distributed 150 food packs, formula milk, and health kits including face masks and hand sanitizers to 150 stateless families in Refugee Community Settlement Scheme (SPMP), Pulau Jampiras, Sandakan, Sabah in collaboration with National Security Council (MKN).
This initiative is to alleviate the burden of the affected people under the COVID -19 assistance programme.
"Islamic Relief Malaysia provides COVID -19 assistance regardless of any differences.
"This time, we chose Pulau Jampiras because we were informed by MKN that since pandemic COVID -19 happen, this community has never been received any kind of assistance. It may be due to the difficulty to access this area and also because of their stateless status," said Ramlah Halim, Officer, Islamic Relief Malaysia Programme Division.
It took around 40 minutes to reach this island from Sandakan jetty by boat.
Most of them work as a fisherman. Since pandemic and movement control order (PKP) is being implemented, their income has declined due to the absence of middlemen who come to buy their seafood catch.
"Thanks to Islamic Relief Malaysia and MKN for coming to help us. We feel so blessed because you are willing to help and still care about us," said one of the beneficiaries.
Let's pray that we will continue to keep going to face this pandemic and let's take this opportunity to be more generous towards those affected so they are no one left behind.