Young people kick-start recycling in Chechnya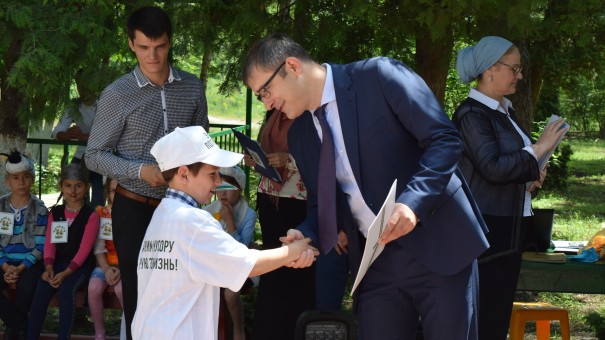 Islamic Relief pilots waste separation scheme to encourage recycling across Grozny.
Recycling is virtually non-existent in Chechnya, but Islamic Relief has been running a pilot scheme to encourage people to separate their waste.
While countries like Austria and Germany are recycling 60% of their rubbish, and the UK and USA recycle around 40%, in Russia only five per cent of rubbish is currently being recycled.
And in Chechnya recycling has made barely a dent in the waste stream.
To raise awareness, Islamic Relief rolled out separate waste containers for plastic bottles and metal cans across Grozny, while running collections for paper and film.
The scheme is part of the wider scheme started in July 2015 to empower vulnerable young people through education and income generation projects.
Money raised through the recycling scheme has been used to repair the project training centre.
The programme has now been applauded by the Chechen Environmental Ministry which held an event in Grozny Arboretum on World Environment Day, awarding certificates and letters of thanks to youth activists for their work.
Selima Salamova, Islamic Relief's programme manager, said: "Separate waste collection saves power, provides cheap raw materials for industry and reduces the harm we inflict on the environment that will last even longer than us.
"It also saves natural resources and creates jobs.
"It will take between 200 and 500 years for most of the waste that's piled up in landfill and in the sea to decompose, but one tonne of waste collected separately saves 13 trees, 32 litres of drinkable water and 2.6 barrels of oil.
"The young people who have participated in this campaign should be at the forefront of future waste disposal practices."