The gift of a smile for children in Jordan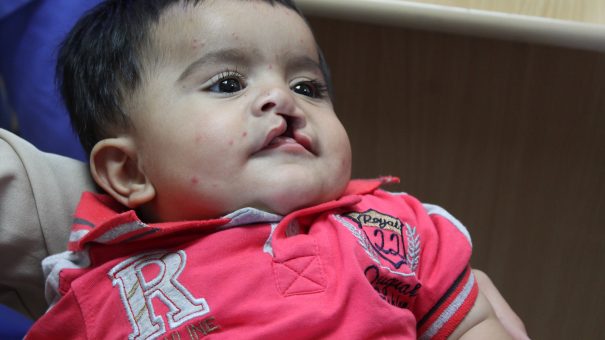 A healthcare programme has provided under-10s with life-changing cleft palate surgery.
The project in Jordan is part of the £945,000 (€1.1 million) emergency healthcare programme reaching out to Jordanians and Syrian refugees.
Working with Palestine Children's Relief Fund (PCRF) Islamic Relief has provided specialist surgical interventions for 13 children, from three months to 10 years old, with a cleft lip or cleft palate.
Fatem, the mother of the youngest child, said: "Ahmad was born with a unilateral cleft lip and a bilateral cleft palate. My first question to his dad was, 'How bad is it?' His response was, 'You will see' and he had a very sad face which frightened me. I was so scared.
"Finally I saw my baby and he was the most beautiful perfect little baby I had ever seen.
"His screaming was like music to my ears and I couldn't wait to get back to our room just to hold him.
"The first few weeks of his life were full of chaos. It was nothing but doctor's appointments, trying to figure out the best method to feed him, cleaning him and trying to minimize any chance of infection.
"I made it work regardless of the challenges.
"I am also alone in my struggle because his dad decided to file for divorce. He blamed the genetics on my side of the family for causing Ahmad's cleft lip.
"Ahmad is now three months old. The hardest part of this whole situation is that my baby will undergo several surgeries to correct his cleft lip and require years of speech therapy and surgical revisions.
"Ahmad may never look like other kids, but to me he has always been perfect and he always will be."