Millions in Malawi go hungry following poor harvests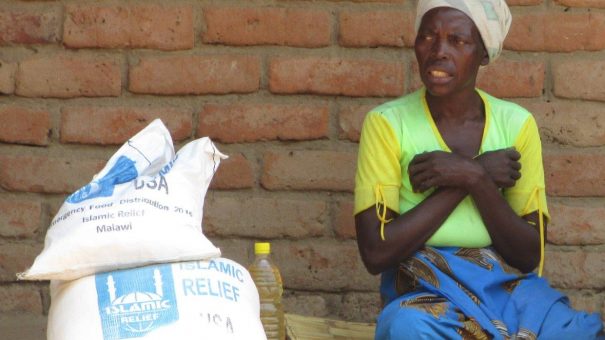 More than 6 million people in Malawi need humanitarian aid following the effects of El Nino.
Reduced rainfall and above average temperatures in Malawi have left 40% of the country hungry.
Female subsistence farmers are most vulnerable as they don't always have access to land or equipment.
Meliya Beka is one of 9,080 people in Chikwawa District, Malawi, to receive a three-month food pack from Islamic Relief.
She said: "This year I tried to plant drought-resistant millet but still I am empty-handed.
"I did not harvest a single bag of food. Sometimes I think that if I had a man, he would at least know what to do.
"I go into the bush and look for wild tubers to cook for the children when they come back from school. If I don't find any we go to bed hungry."
In Meliya's district 90% of the rural population are at risk of food insecurity and in the areas Islamic Relief is reaching out to (including Traditional Authority Chapananga, where Meliya lives) 39,720 people are currently food insecure.
Islamic Relief is supporting women farmers by equipping them with sustainable irrigation systems, training, animal husbandry and fish farming.