Share The Joy Raikan Kegembiraan Dengan Berkongsi Rezeki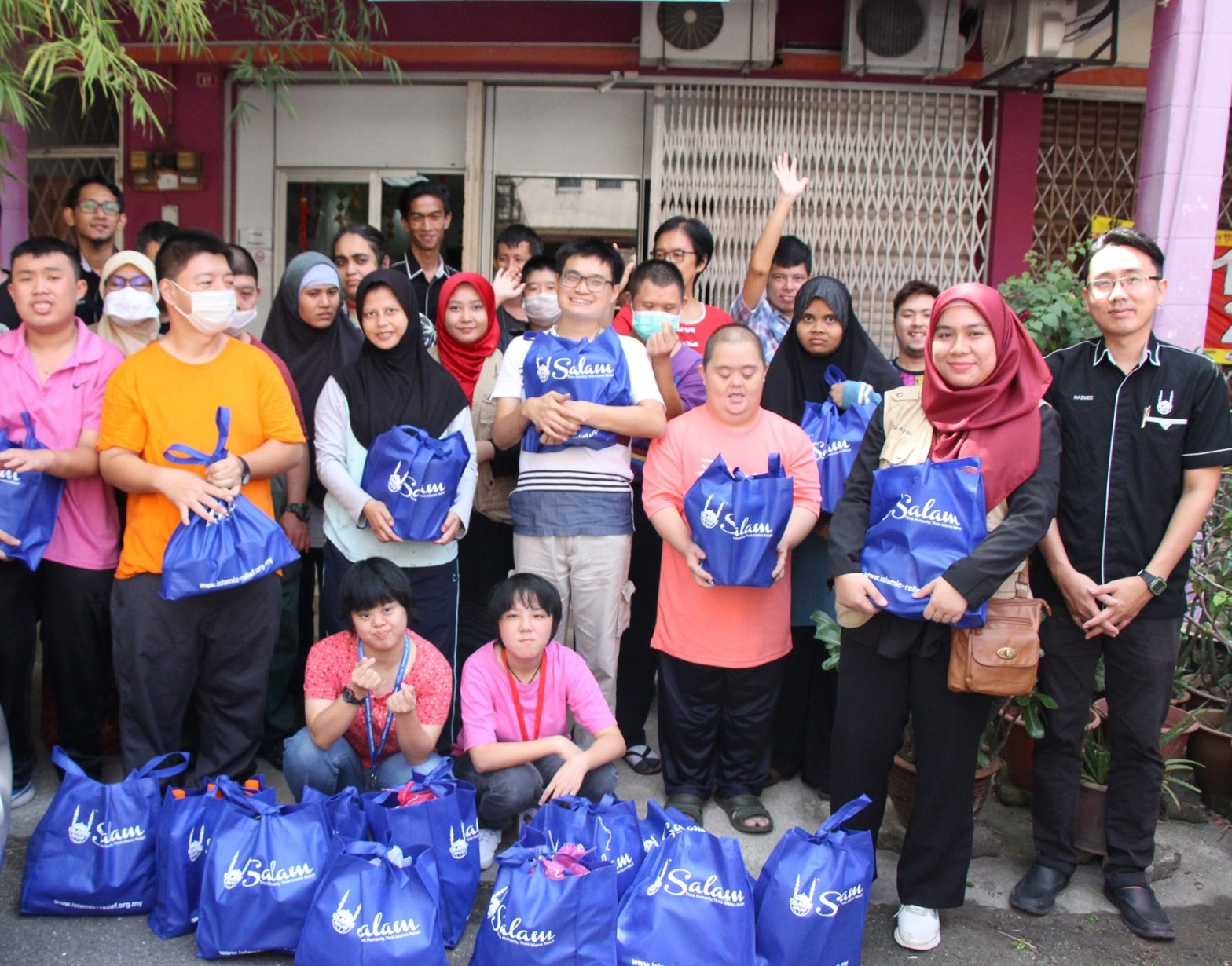 KAJANG, 5 Feb. 2020 – Program Share the Joy anjuran Islamic Relief Malaysia raikan kegembiraan dengan berkongsi rezeki bersama penghuni pusat jagaan Persatuan Kanak-Kanak Istimewa Kajang (PKIK), Selangor sempena sambutan Tahun Baru Cina.
Fokus bantuan merangkumi "display chiller", barangan mandian, kit kebersihan dan barangan keperluan dapur seperti bawang, kentang, kekacang, jem, susu pekat serta pelbagai lagi.
Ini bukan kali pertama Islamic Relief Malaysia menyantuni penghuni PKIK, hubungan baik ini telah mula terjalin sejak 10 tahun yang lalu.
Menurut Koordinator Program PKIK, Chuah Swan Im, Islamic Relief Malaysia merupakan NGO Islam pertama yang hadir menyantuni penghuni di pusat tersebut.
"Program Share the Joy merupakan acara tahunan yang dijalankan selari dengan misi kemanusiaan Islamic Relief Malaysia dalam menyantuni penerima manfaat tanpa mengira perbezaan bangsa, agama dan warna kulit.
"Ia juga salah satu cara dalam memastikan amanah dan tanggungjawab sosial yang digalas dapat disalurkan kepada penerima manfaat secara menyeluruh agar mereka terus disantuni dan mendapat perhatian masyarakat sekeliling," kata Zairulshahfuddin Zainal Abidin, Ketua Pegawai Eksekutif Islamic Relief Malaysia.
Pendekatan ini turut dilihat sejajar dengan Matlamat Pembangunan Mampan 2030 (SDG 2030) yang mahu memastikan tiada lapisan masyarakat merasa terpinggir.
Meskipun PKIK berada di kawasan rumah kedai, namun ia lengkap dengan pelbagai kemudahan serta alat bantu mengajar yang bagus. Pusat ini telah berjaya menabur bakti kepada kanak-kanak istimewa juga keluarga mereka yang datang dari kalangan masyarakat Cina, India dan Melayu sejak 25 tahun lalu.
"Objektif utama kami dalam mendidik anak-anak di sini adalah untuk memastikan bahawa mereka dapat belajar berdikari serta merasai nikmat hidup seperti anak normal yang lain.
"Terima kasih kerana sedar kewujudan kami di sini. Terima kasih atas sumbangan yang diberikan kerana kami sangat-sangat memerlukannya. Teruskanlah kerja-kerja kebajikan yang kamu semua jalankan, saya selalu percaya kerja kebajikan mampu memberi kebahagian kepada diri kita," kata Chuah Swan Im, Koordinator Program PKIK.
Diharapkan platform sebegini dapat terus memberi impak positif kepada semua pihak dalam konteks mewujudkan suasana harmoni dikalangan masyarakat majmuk yang merangkumi pelbagai kaum.