Qurban Perdana 2018 Reaches the Aborigin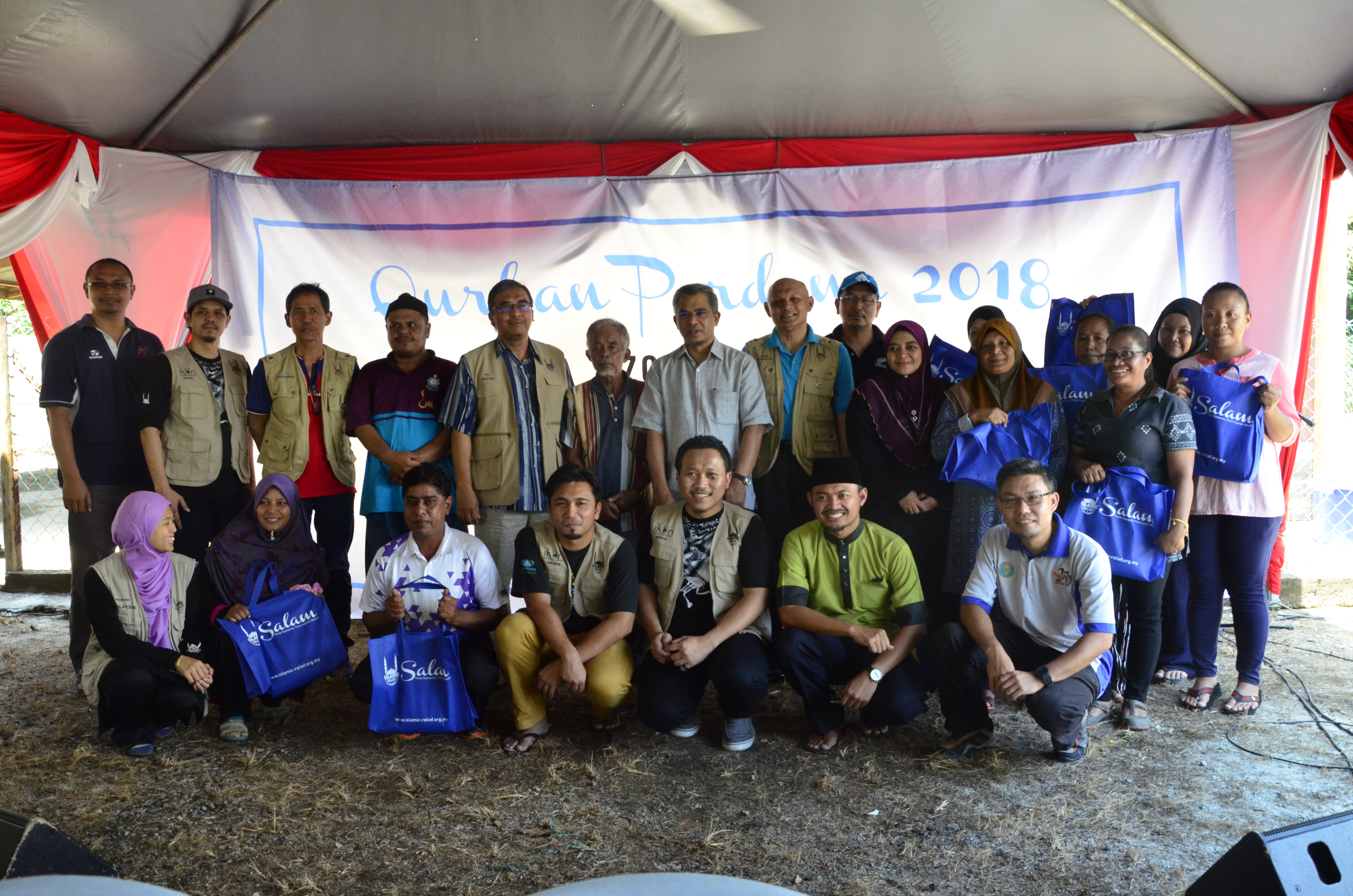 Dengkil, 25 Aug 2018 – A total of 290 indigenous families of Kampung Kolam Air Bangkong and Bukit Tampoi, Dengkil received meat offerings in conjunction with the Eid Adha celebration.
The Qurban Perdana 2018 programme organised by Islamic Relief Malaysia (IRM), aims to assist indigenous people who are also minority populations in Malaysia as in line with the focus of IRM to empower the community of these people to a higher status.
IRM Chief Executive Officer, Zairulshahfuddin Zainal Abidin said, "We held a view of this event as a 'business man' for the hereafter. It is not for personal gain but is a type of assistance from various contributing institutions."
Zairulshahfuddin also pointed out that this humanitarian program also serves as a bridging point to foster a better relationship between the mainstream community to know the indigenous people more closely.
In the meantime, IRM also believes in the 'touch and stay concept' as it hopes the presence of volunteers and humanitarian projects will continue in the future.
Commenting on that, Datuk Dr Mohd Daud Bakar, Founder and Executive Chairman of the Amanie Group & International Shariah Scholar, as a special guest today states that the message of sacrifice being performed today is not about slaughter, but it is a humanitarian message and needs to be cultivated en masse with religious guides based on the Quran.
"The field of humanity has actually no limitation of time, no matter where the address is, and there is no race and religion to understand humanity. All are entitled to the mercy of Allah SWT. "
In his statement, in the context of the sacrificing, there is a humanitarian meaning of the concept of goodwill in favour of justice and truth alone is not enough. That nature needs to be accompanied by a value of courtesy and weight which has no limitations.
As a record, IRM aims to help more indigenous families as based on the vision for five-years objective in the period of 2017 to 2021.