Children-friendly Programme Raises Awareness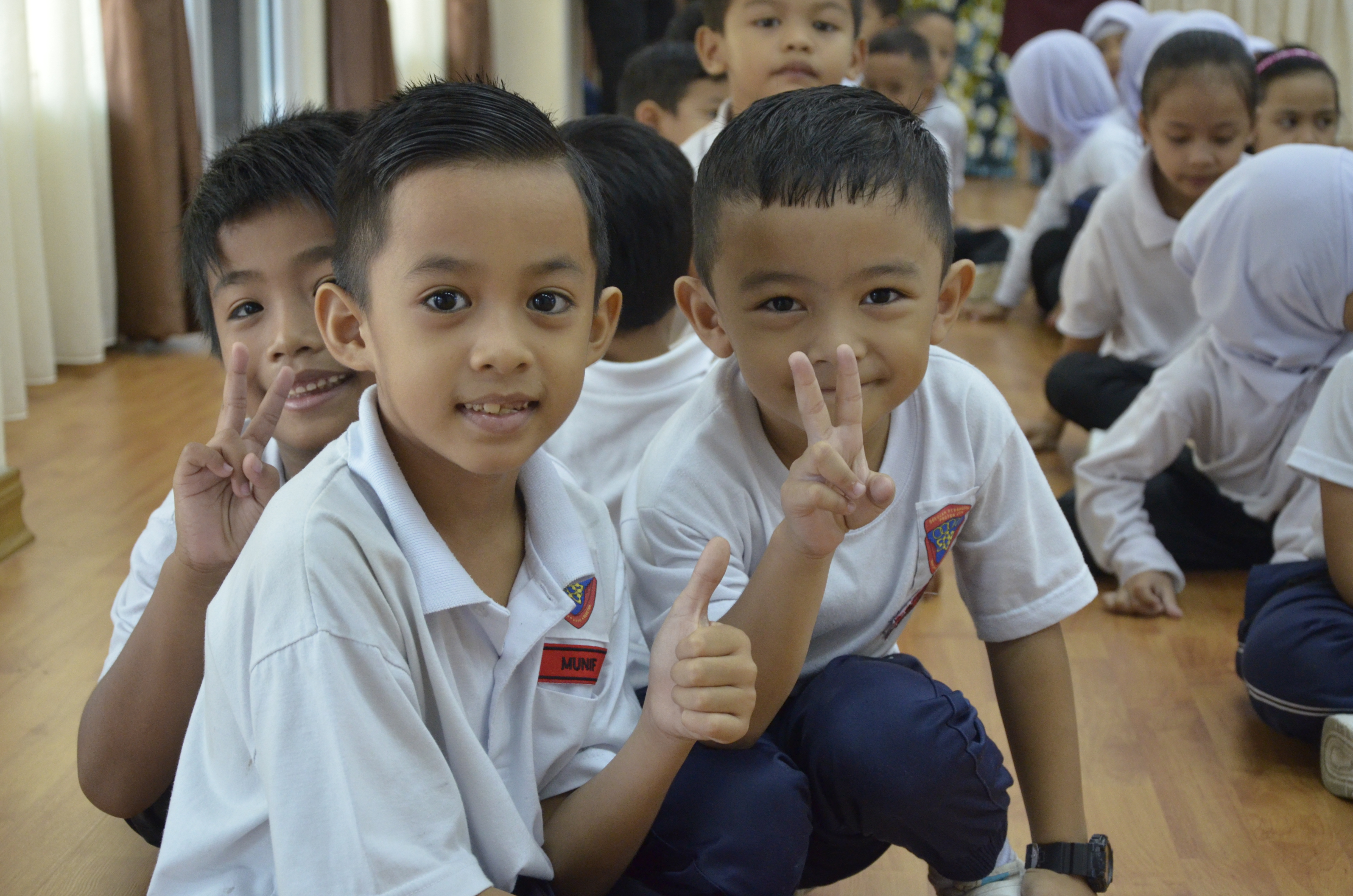 Tg Malim, 14 Aug 2018 – Islamic Relief Malaysia (IRM) had the opportunity to share a lot of knowledge with children aged around six-year-old regarding humanitarian issues breaking out across the world.
The programme known as Jalinan Kasih which began with video shows about conflicts in Gaza captured their attention and interest to dig out more about what is happening in the outside world.
Director of National Child Development Research Centre (NCDRC), Universiti Pendidikan Sultan Idris (UPSI), Prof. Sopia Md Yasin said, the sharing session with the children also inculcated several acts of kindness such as the culture of helping as to encourage them in becoming more open and aware when disasters or crisis occur at one particular location.
"Even though the kids are around 6-year-old, such programme can help them open their eyes as IRM brings about an international context to them like what is happening in Bangladesh, Somalia, and more," she said when being interviewed.
Prof. Sopia believes that the engagement of children should be further encouraged in the future so that the message that we want to deliver can produce better impacts for them.
"The upcoming modules to be introduced in the future should include more hands-on activities that involve kids to play their roles in a small group and automatically, IRM alongside teachers can work together to manage the activities."
Apart from that, IRM also had the chance to deliver humanitarian messages to all parents involved in the programme which simultaneously increased their awareness about issues in war-thorn countries.
Speaking of the engagement of parents in the programme, Prof. Sopia states that through such sharing session conducted by IRM, she hopes that they can continuously share the knowledge with their kids.
"What I see is that parents' engagement is necessary as it is so infrequent to have this chance where parents and kids can sit together and discuss about humanitarian issues although the explanation will be based on kids-level. However, it should be noted that kids must be trained to have a culture of giving and helping."
She hopes that such activity can help increase their understanding about humanitarian issues.