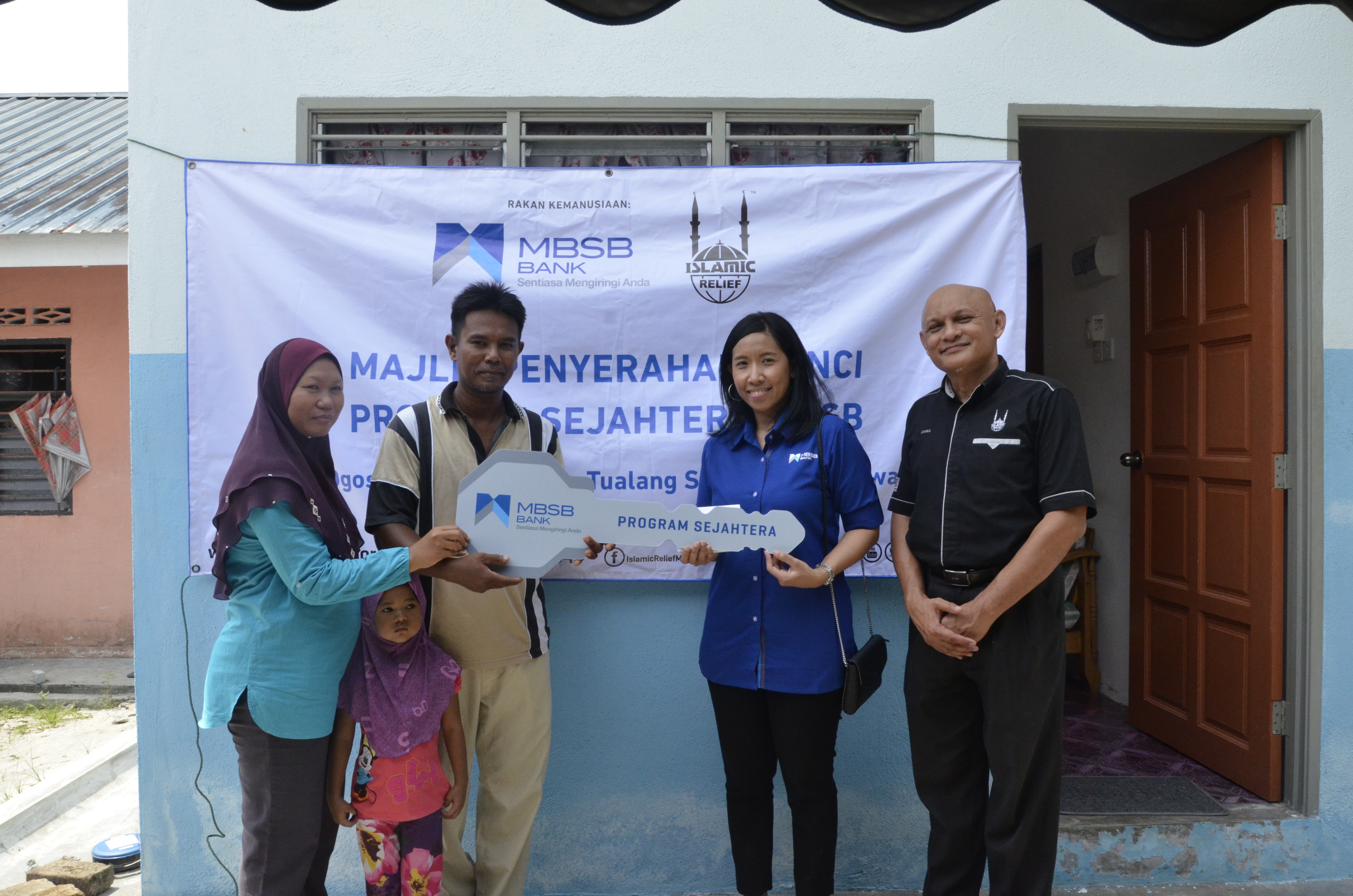 Kampar, 7 Aug 2018 – MBSB Bank alongside Islamic Relief Malaysia (IRM) today officiates a MBSB Sejahtera Programme Key-Handover Ceremony to beneficiaries under the Community Development programme.
IRM Chief Executive Officer, Zairulshahfuddin Zainal Abidin said, "IRM exists as a platform to bridge the needy and the public. The event today is a concrete proof to highlight that the locals are also our concern."
Zairulshahfuddin further notes that IRM is also a platform of ease for each beneficiary through all the aids and projects manoeuvred by the organisation.
Head of Strategic Communication Department MBSB Bank, Zuhaznim Izzuddin is also positive with the cooperation between MBSB and IRM as the programme can offer meaningful impacts towards the future of beneficiaries.
"We have been working hand in hand with IRM since 2016 in search of beneficiaries for 'Program Sejahtera' and last year alone, we have successfully helped more than 30 beneficiaries alongside IRM as our partner," Zuhaznim said when being interviewed.
IRM also hopes that such humanitarian works can go on continuously for the benefits of those in need in the future.