IRM Humanitarian Icon Celebrating World Humanitarian Day 2018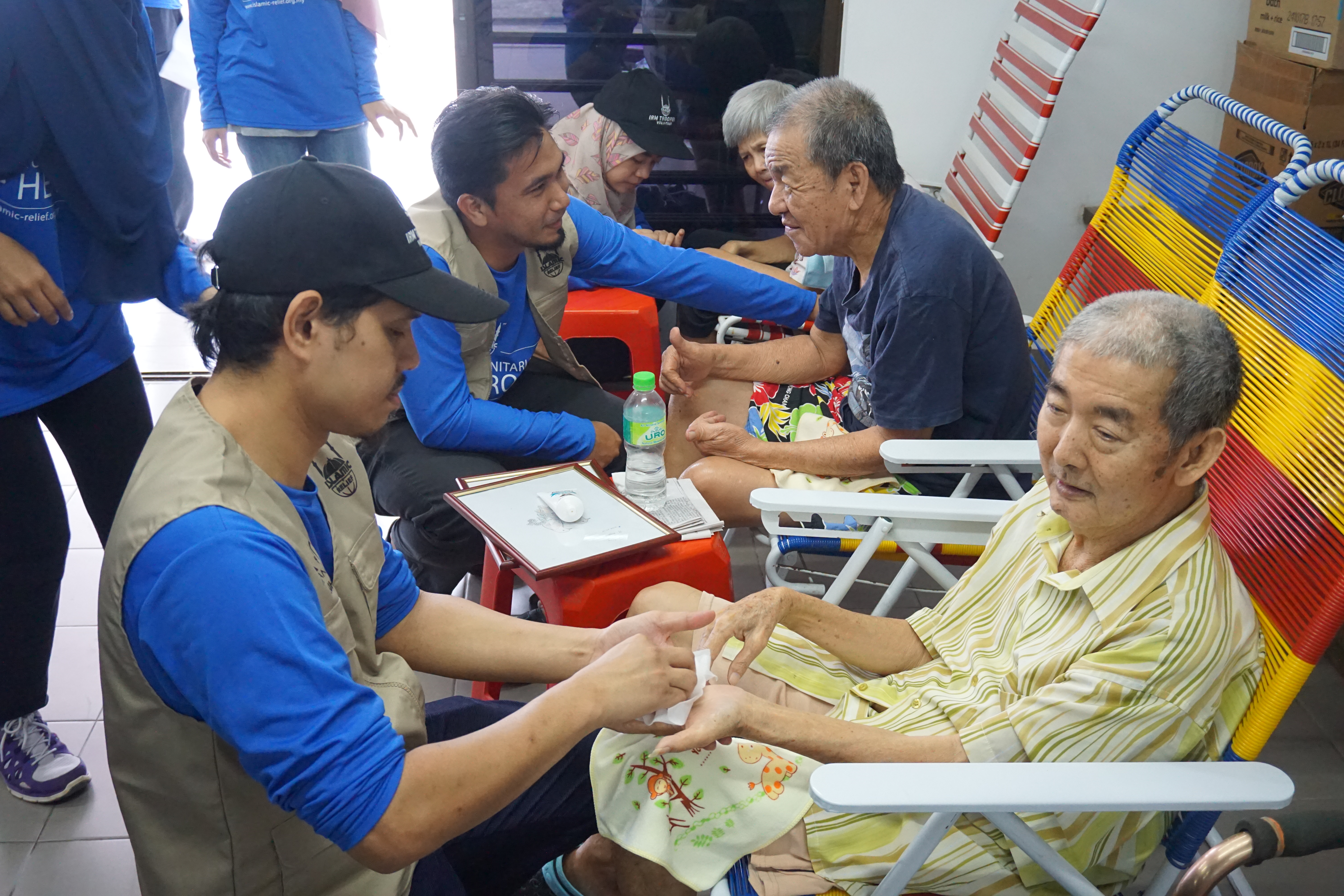 Petaling Jaya, 19 Aug 2018 – Three humanitarian icons of Islamic Relief Malaysia (IRM) stand together with IRM to celebrate World Humanitarian Day 2018 in appreciating beneficiaries.
Commemorating the backstory of World Humanitarian Day, Saujana Nasheed Group believes that the initiative taken by IRM is a great leap that can foster a better relationship between the youth and the elderly.
"I believe this is one of the best initiatives for each volunteer to appreciate these older beneficiaries. They are all like our parents despite them having different backgrounds and religious faith," said Suffian Amrin, the spokesperson for Saujana group who is also a humanitarian icon for IRM.
IRM also utilises a friendlier approach to appreciate young beneficiaries so they will not feel neglected and feel accepted by the local community.
Commenting on Sports Day at Home for Abused and Neglected Children (HOPE), Irma Hasmie also feels that it does not only give such meaningful impacts to the kids themselves, but the programme may involve inculcating humanitarian values for her children.
"The programme today can help give more insights for my children today as they are exposed to the real situation by observing what we as volunteers are doing.
Apart from that, Irma also emphasizes that humanitarian values should go beyond what is deemed of 'being choosy in appreciating the people who are less fortunate'.
"For the sake of humanity, we should not question who we are helping and who they are in terms of their race and religion. As in line with the World Humanitarian Day, we should never judge their social status," she said when being interviewed.
Besides Saujana, Irma Hasmie and her husband Redza Syah, another humanitarian icon of IRM, Elfaeza Ul Haq also took part in the programme and they were nominated as IRM Humanitarian Icon last 30th of June.