Exclusive Pre-Loved Items Sales to Help Development Projects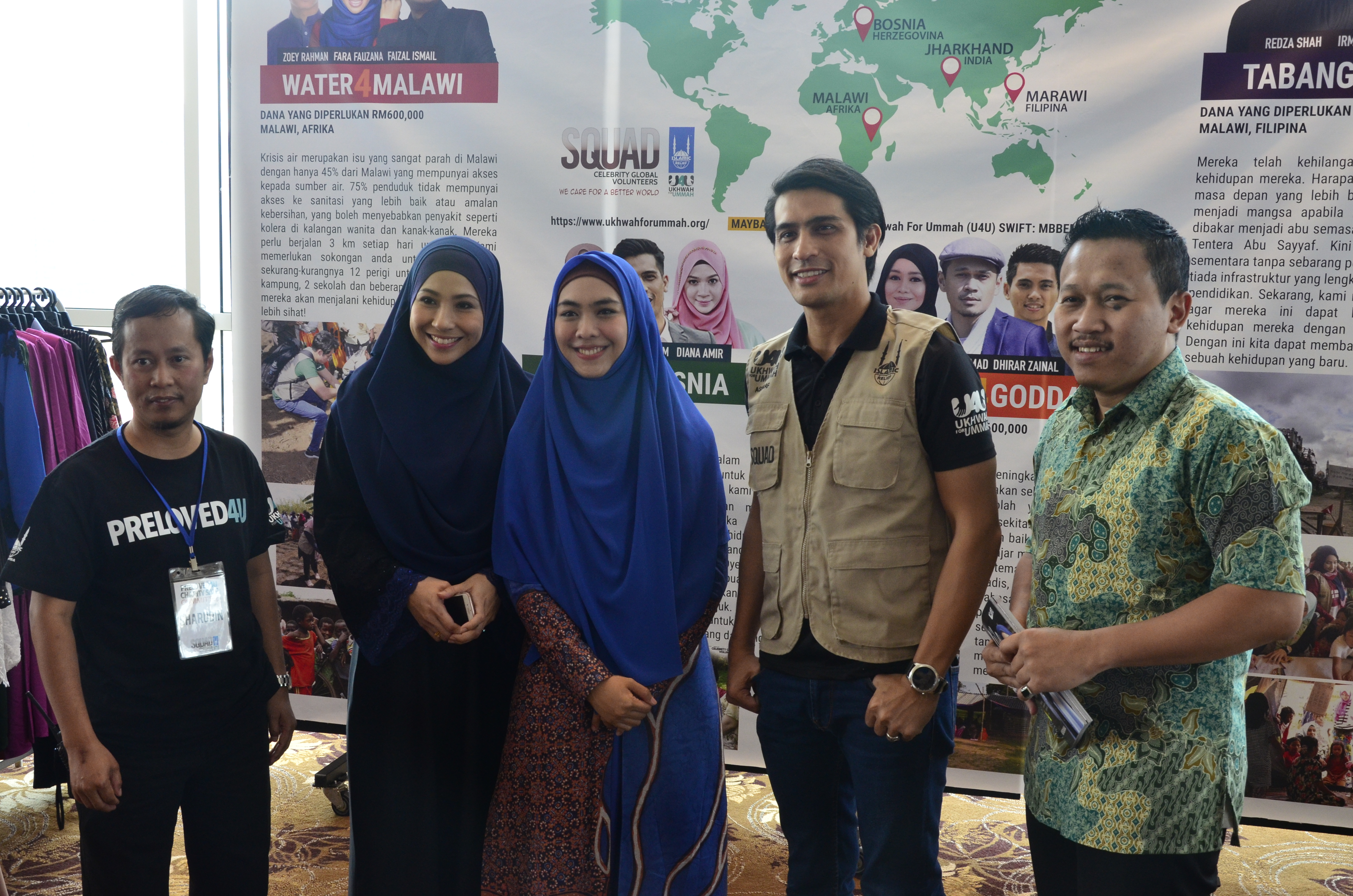 KUALA LUMPUR, 1 SEP 2018 – Squad Celebrity Global Volunteers organised a Pre Loved4U Charity Sales in efforts to collect funds of RM2.4 million for humanitarian projects of Islamic Relief Malaysia (IRM) in collaboration with Ukhuwah 4 Ummah (U4U).
The sales collection of pre-loved items belong to local celebrities through the event will be channelled to four development projects in Malawi, Bosnia and Herzegovina, India, and the Philippines.
Celebrity Squad Celebrity Global Volunteers which was formed last April allowed 12 local celebrities to get an opportunity to explore the pain that the people in these four countries feel in hopes that they could share with the public about these people.
The 12 celebrities include Irma Hasmie, Redza Syah Azmeer, Fara Fauzana, Faizal Ismail, Ashraf Muslim, Fara Lee, Lufya Omar, Diana Amir, Zoey Rahman, Lah Ahmad, and Dhirar Zainal.
Mohamad Sharudin Dawam, President of U4U said "It is also an opportunity for different Malaysian celebrities such as singers, actors, bloggers, and social media influencers to work together as a team to implement humanitarian projects globally.
"Such situation should be exposed to which people need to know and the local artists are the best icons because they are not only entertainers but also able to deliver humanitarian messages to others and they can also share what's going on out there."
Humanitarian Icon of IRM, Ashraf Muslim who was a part of the humanitarian mission of the Squad Celebriti Global Volunteers in Bosnia and Herzegovina also insists that every human being has been given the power to preach and deliver messages to the public.
"I'm sure everyone has their own advantages as well as professionals who have their own way to preach. I believe that Allah has granted the power to everyone to preach."
Apart from the 12 celebrities in the Squad Celebrity Global Volunteers, a total of 20 local artists were also involved in contributing their personal items to auction and to be donated to the Squad Celebrity.