IRM Given Mandate to Help Palestinians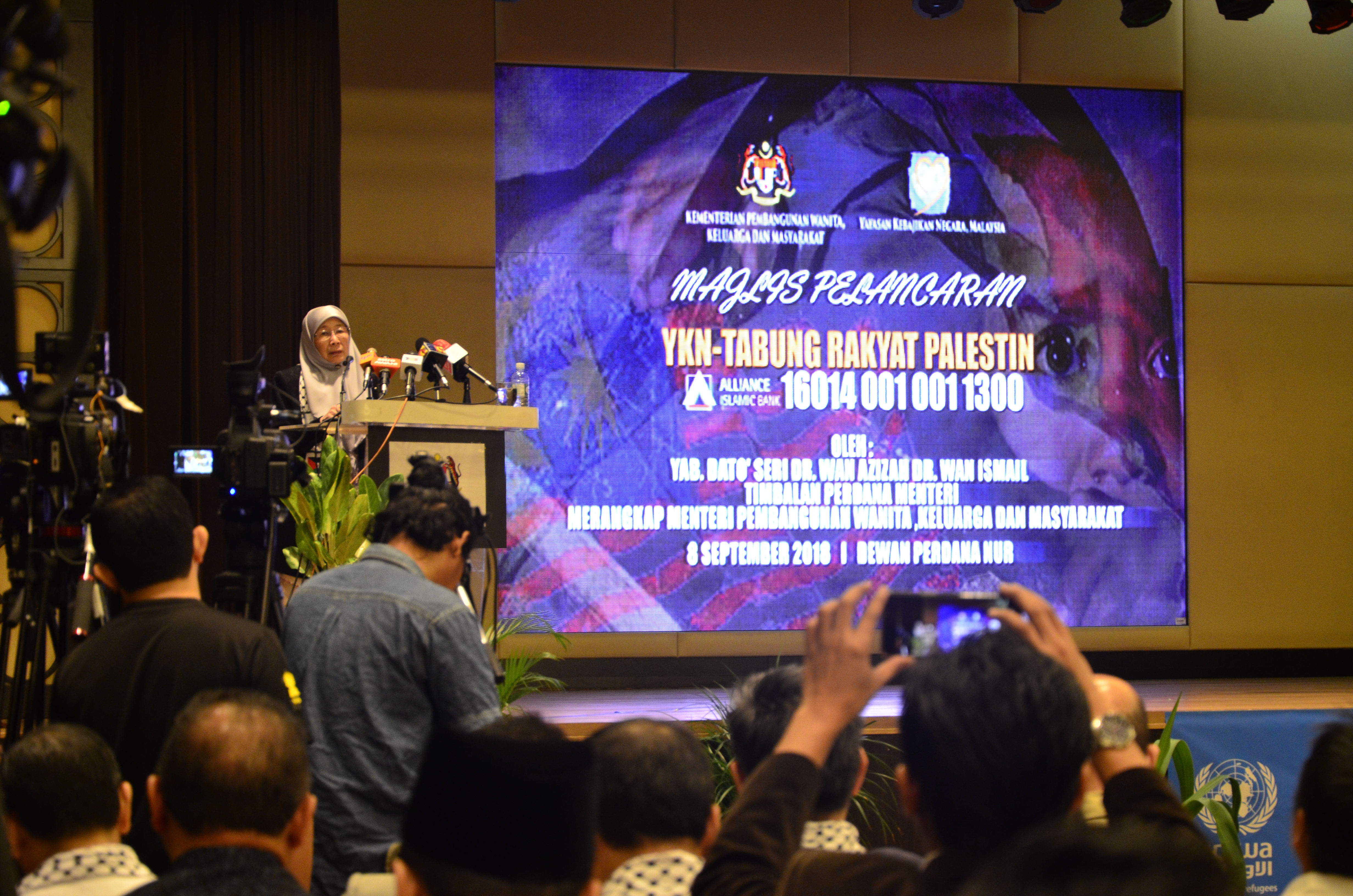 Putrajaya, 8 Sep 2018 – Islamic Relief Malaysia (IRM) as an international humanitarian organisation is nominated as one of the implementing partners for Palestine Fund campaign alongside a local non-government organisation, MyCARE.
The Palestine Fund campaign was officiated by Deputy Prime Minister, Datuk Seri Dr. Wan Azizah Wan Ismail implemented under National Welfare Foundation, Ministry of Women Development, Family and Society.
"I am happy to officiate the Palestine Fund and I hope that it could benefit the people in need.
"Our fundraising efforts to help Palestinians are aided by our strategic partners, Islamic Relief Malaysia and MyCARE," she said when giving speech.
She also expressed her gratitude towards all donours and believes that Malaysians from all ethnic backgrounds can help change the fate of Palestinians.
"I believe Malaysians of different backgrounds and religious persuasions have come together to support this cause. Kindness is something that builds bridges between all of us and bring us together."
Commenting on the humanitarian issues in Palestine, she emphasised the Palestinian issue is not just an issue for Arabs or Muslims but it needs the power from the public to help restore the condition in Palestine.
Dr. Wan Azizah hopes supports from the public and media organisations could make the campaign a success.