Cheer To School (CTS) in Sabah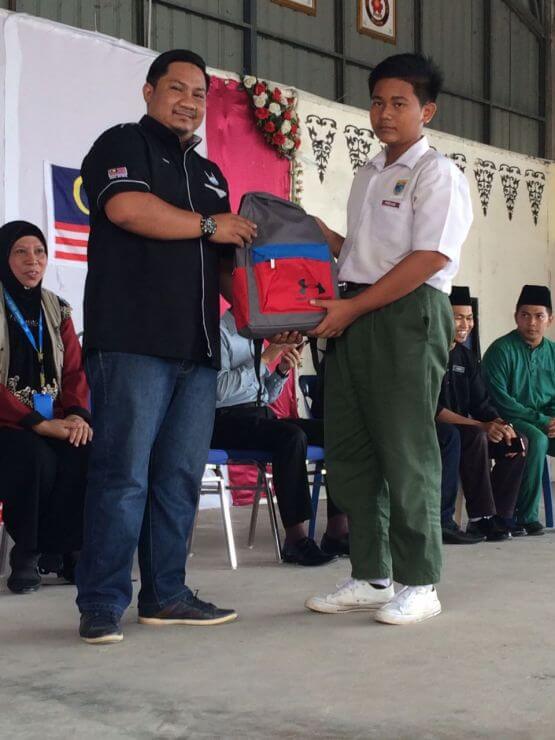 Sabah, 10 Feb. 2017 – A group of 188 students from Sekolah Menengah Kebangsaan Kudat (SMK Kudat) is celebrated in a Cheer To School (CTS) programme organised by Islamic Relief Malaysia (IRM). Those who received the contributions on the day werefire victims of an unfortunate burnt down tragedy whichhad happened in the mid of 2016,last year.
The CTS programme is held annually. It is aimed to lighten the burden of underprivileged families in preparing their children at the start of every school year through distribution of school supplies package to these identified beneficiaries. Each package typically consists of school uniforms, a pair of shoes and socks, a school bag and a set of stationeries.
Joining the event on the day was Tuan David Ambang, Maybank Kudat branch manager, who happens to be our enthusiastic IRM volunteer, passionately supporting our activities in the Land Below the Wind.
Think Humanity, Think ISLAMIC RELIEF!