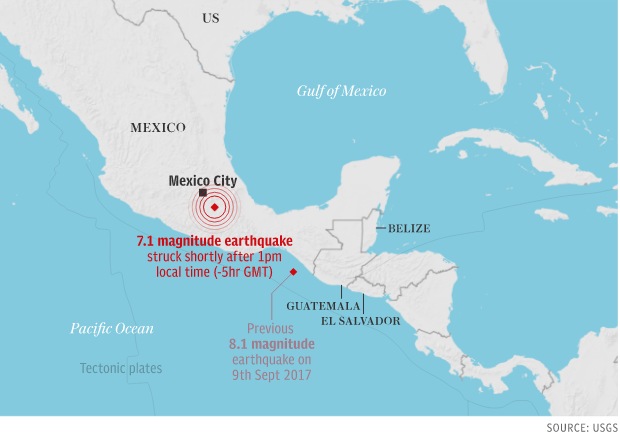 -Mexico was struck by a powerful earthquake on Tuesday 19th September.
-The quake hit at 13.14 local time (18.14 GMT)
-The epicentre was near the Puebla state town of Raboso, about 76 miles southeast of Mexico City, at a depth of 32 miles (USGS).
-At least 149 people have died across the country, and dozens of buildings have collapsed.
-About two million people in the capital are without electricity and phone lines are down.
-There have been 11 aftershocks following the initial quake, with the largest at a magnitude of 4.
Pray for them.