Update News: Myanmar Emergency Appeal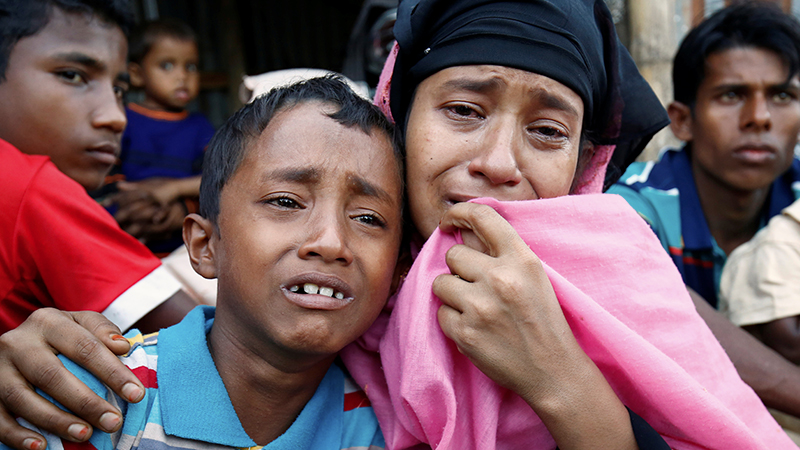 Islamic Relief has been working in Myanmar since 2008, delivering life-saving emergency aid, food and hygiene kits to those displaced by internal conflict and inter-communal violence. We've rebuilt schools and funded healthcare through innovative clinics, which allow us to reach isolated communities.
Violent clashes leave over 100 people dead
During August 2017, the emergency situation worsened in Rakhine State with violent clashes resulting in over one hundred dead and thousands left without access to food, shelter or security. This recent spate of conflict has not only seen civilians killed but buildings burned down and landmines planted. Whilst 3,000 displaced Rohingya have reportedly obtained passage into Bangladesh to seek refuge in camps and villages, many more are turned around at the border. Entire townships have had to be evacuated creating wholly displaced communities in temporary shelter in schools and public buildings.
Islamic Relief is continuing its on-going operation in Myanmar and is closely monitoring the crisis in Rakhine State – please donate now and help save lives.
Source from: Islamic Relief UK