Nebras Elhelow: Tribute paid to fallen hero of Islamic Relief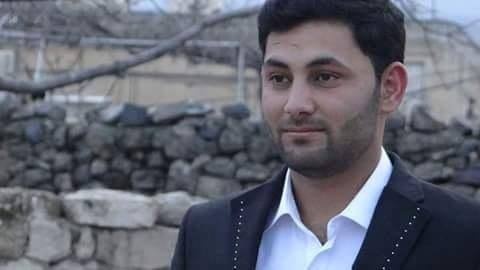 A year ago, on August 31 2015, Islamic Relief lost one of its finest. Nebras Elhelow, a young Syrian volunteer who risked his life every day to deliver aid, lost his fight for life aged 27 after having both legs amputated following massive injuries in an air strike.
The name 'Nebras' means 'role model', which could not be more fitting. He lives on in our hearts because he was an outstanding person – energetic, selfless, bravely serving the people he loved in the face of a brutal and unrelenting conflict.
The kind of work he did is a lifesaver for those who benefit from it but life threatening for those who do it.
See the inspiring stories of our humanitarian heroes here.
The story of Nebras' life and death deserves to be told, not only to honour his memory but also to remind us of the huge human cost of the Syrian crisis – and the imperative to leave no diplomatic stone unturned in resolving what has become the worst humanitarian emergency of our time.
Islamic Relief is working harder than ever to support those in need, deep inside Syria and in the neighbouring countries where millions are living as refugees.
Thanks to the generosity of the British public and many more around the world, we have been able to assist more than 6.5 million Syrians with £140 million worth of aid since the conflict began.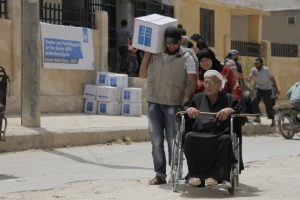 Before the Syrian crisis began Nebras was close to completing his university degree, and looking forward to his future career.
His studies were cut short when the crisis took hold in 2011, and the devoted student became a dedicated volunteer aid worker, initiating relief work all over his home region in northern Hama.
First he volunteered to keep his local bakery going, when the staff fled in fear for their lives. He then left town himself as the aerial bombardments intensified, taking refuge in a small village in the Idlib area and living in a small single room in the shell of an unfinished house.
Early in 2014 Nebras got married and remained with his young wife in their tiny single room, living and working alongside the displaced families he served. He worked night shifts for local construction projects and bakeries so that he could continue to serve as a volunteer during the day.
Just months before Nebras was killed, his wife gave birth to a daughter. Sadly she survived less than three weeks, falling prey to illness that could not be properly treated in an area where health services had virtually collapsed.
Nebras dreamed of being buried in his home town but that simple dignity was denied him – the town was besieged and so he was laid to rest in a small village nearby instead.
A year on, the vital work he started lives on through Islamic Relief, and we will keep it going for as long as the crisis continues – with due respect and high regard for one who paid the ultimate price for helping those in need.